Published
23rd November 2015
SIA laboratory managers and design conference 2015
PEAK Scientific's Australian team were in great spirit at the SIA laboratory managers and design conference in Melbourne, Australia on 18th and 19th of November.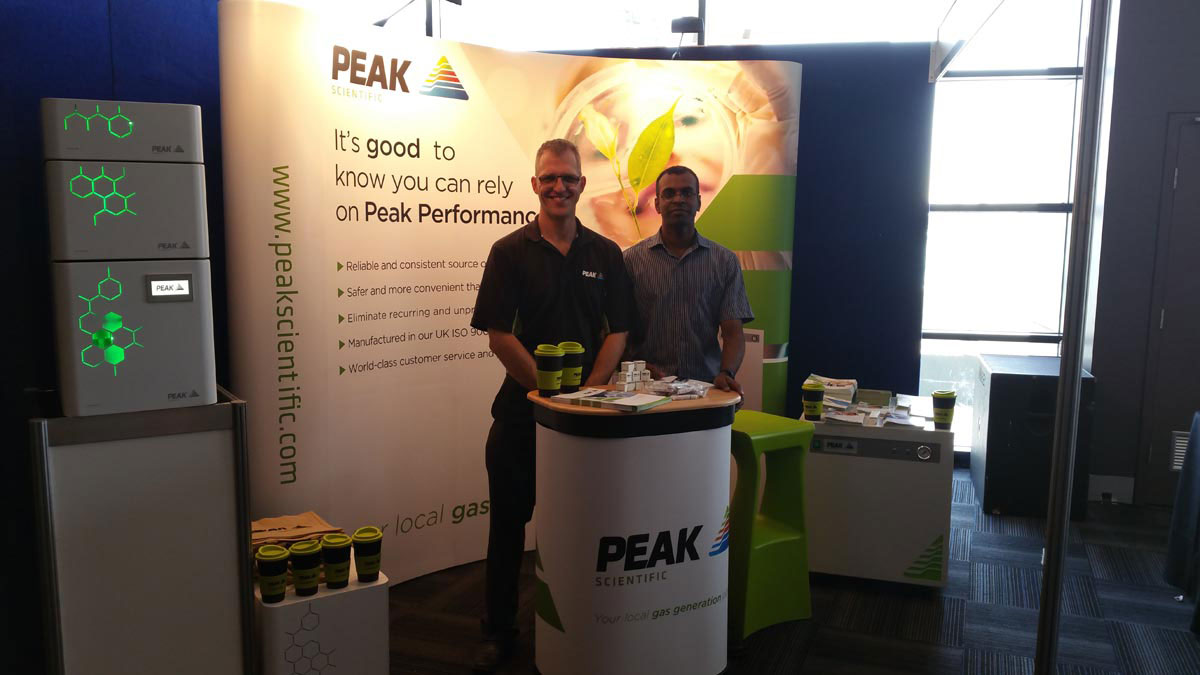 Showcasing our hydrogen, nitrogen and zero air gas generators for LCMS and GC, the PEAK Australia team were keen to show the attendees how a gas generator from PEAK Scientific is the most cost effective solution for laboratory gas. The team also stressed the importance of PEAK Scientific's world-class, industry-leading after-sales support packages from [PEAK Protected] giving PEAK's customer's unrivalled peace of mind.
PEAK Scientific Territory Manager for Australasia, Nicole Pendini commented "The focus of the show was surrounding lab management and the design - taking into consideration space saving, safety, environmental factors, money, electricity and designing for sustainability, attributes which every PEAK Scientific generator possesses."
The PEAK Scientific Australia team's next exhibition will be at Lorne Proteomics from the 4th to the 7th of February 2016.