Published
14th August 2018
PEAK Scientific reveals dedicated gas solution for MP-AES
PEAK Scientific, the global leader in gas generation for analytical laboratories, has introduced its latest nitrogen gas solution to the market. HALO, a nitrogen gas generator specifically designed for MP-AES, is an evolution of PEAK's successful Genius 3055 nitrogen generator.
A compact and mobile nitrogen generator, HALO has been engineered specifically for MP-AES instruments to supply the high purity nitrogen required for plasma support gas or monochromator purge, as well as providing air supply for POP gas or monochromator air purge.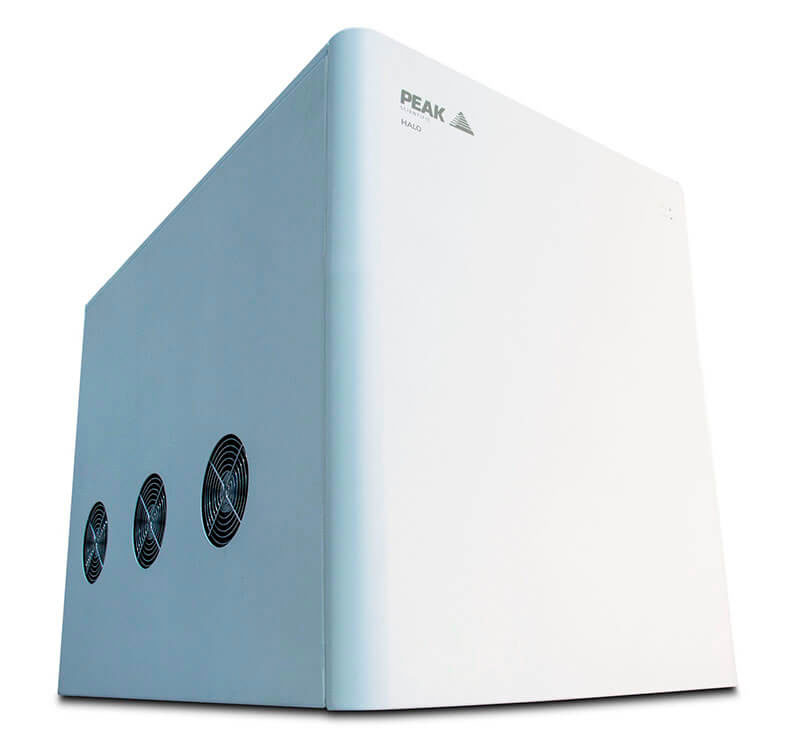 Halo nitrogen generator for MP-AES
Smaller than the Genius 3055, HALO produces 25 LPM of 99.5% or 10 LPM of 99.95% pure nitrogen with a supporting air supply of up to 36.5 LPM. A unique feature of this gas generator is that nitrogen purity is guaranteed with real time measurement of oxygen content in the gas stream. The integrated oxygen analyzer indicates if oxygen content increases to unacceptable levels, making it an ideal gas solution to produce the reliable high purity nitrogen MP-AES instruments require.
This compact nitrogen generator, which takes up minimal valuable lab space, is also fully mobile and easy to transport, a perfect alternative to gas cylinders. HALO can comfortably operate at high altitudes making it an ideal mobile gas solution for all MP-AES applications, especially those involving field research.
Petra Gierga, Product Manager at PEAK Scientific, commented:
'PEAK is delighted to introduce our mobile MP-AES gas solution to the market. By working extensively with the MP-AES instrument manufacturer, we have engineered HALO to provide the high purity nitrogen gas, and air, required for MP-AES. HALO is a reliable technology solution for labs which require a compact and mobile gas supply for MP-AES applications.'
HALO comes backed by [PEAK Protected] global on-premise servicing and technical support and is available to order now.
To discover more about HALO