Published
2nd February 2018
PEAK Scientific recognized at British-China Business Awards
Laboratory gas generation specialist, PEAK Scientific, was awarded Exporter of the Year at the annual China-Britain Business Council Burn's Supper on the 1st of February 2018 held at the Grand Central Hotel in Glasgow. PEAK was recognized for its strong growth in the region with 30% of global sales now coming directly from China.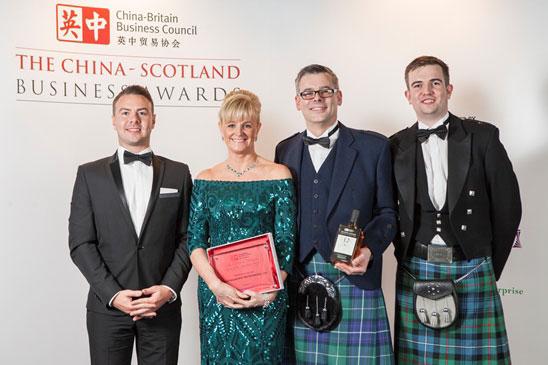 From left to right: Patrick Doherty (Sales & Service Operations Manager), Allison Forrest (HR Director), James Boyle (Operations Director) & Bruce Peat (Senior Marketing Executive) collecting the award on PEAK's behalf
The night was a celebration of strong China and Scotland business relations and with over 100 guests the event was well attended, this being the 5th time the Burn's Supper had been hosted by the China-Britain Business Council.
Nominated in the most competitive category of Exporter of the Year in amongst an impressive field including Babcock International and Devro, PEAK was chosen as Exporter of the year and their award was presented by Edinburgh Airport. It was PEAK's emphasis on the Chinese market and the success it has had overcoming local challenges, such as using local communication channels such as WeChat to connect with customers and adapting its supply chain for the Chinese consumer which convinced the judges to name them as winners.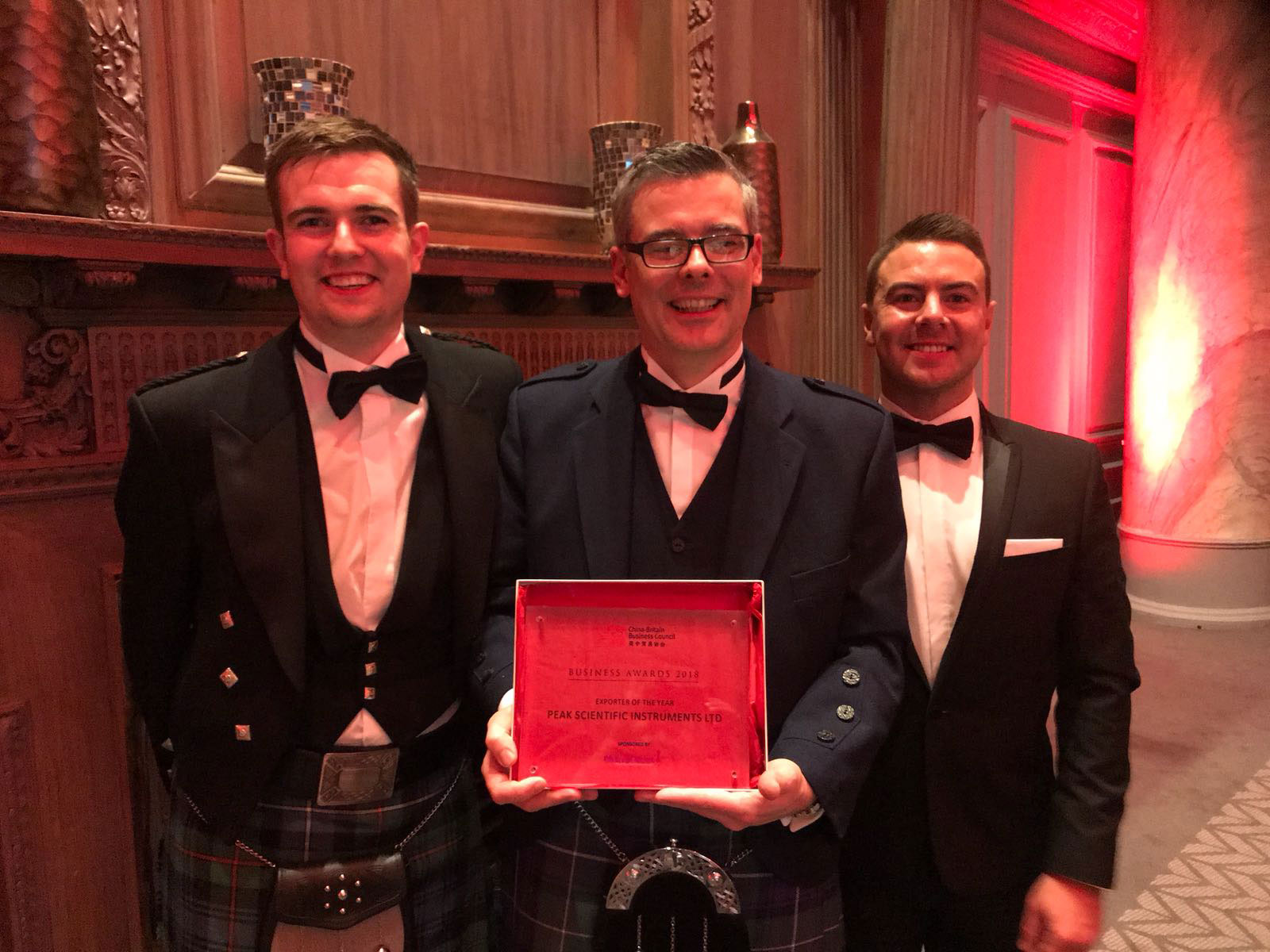 Speaking about the award, PEAK Scientific's Director for China, Chris Harvey commented: "This award is testament to a lot of hard work that has gone into building PEAK's name and brand in China. Our attention to detail, 'customer first' approach and recent effort to improve our shipping and warehousing to suit the Chinese market, has facilitated huge growth in China which we expect to continue for many years to come."
PEAK's presence in China has been growing rapidly since entry into the market in 2012 and with future plans for increased investment in China that growth shows no signs of slowing.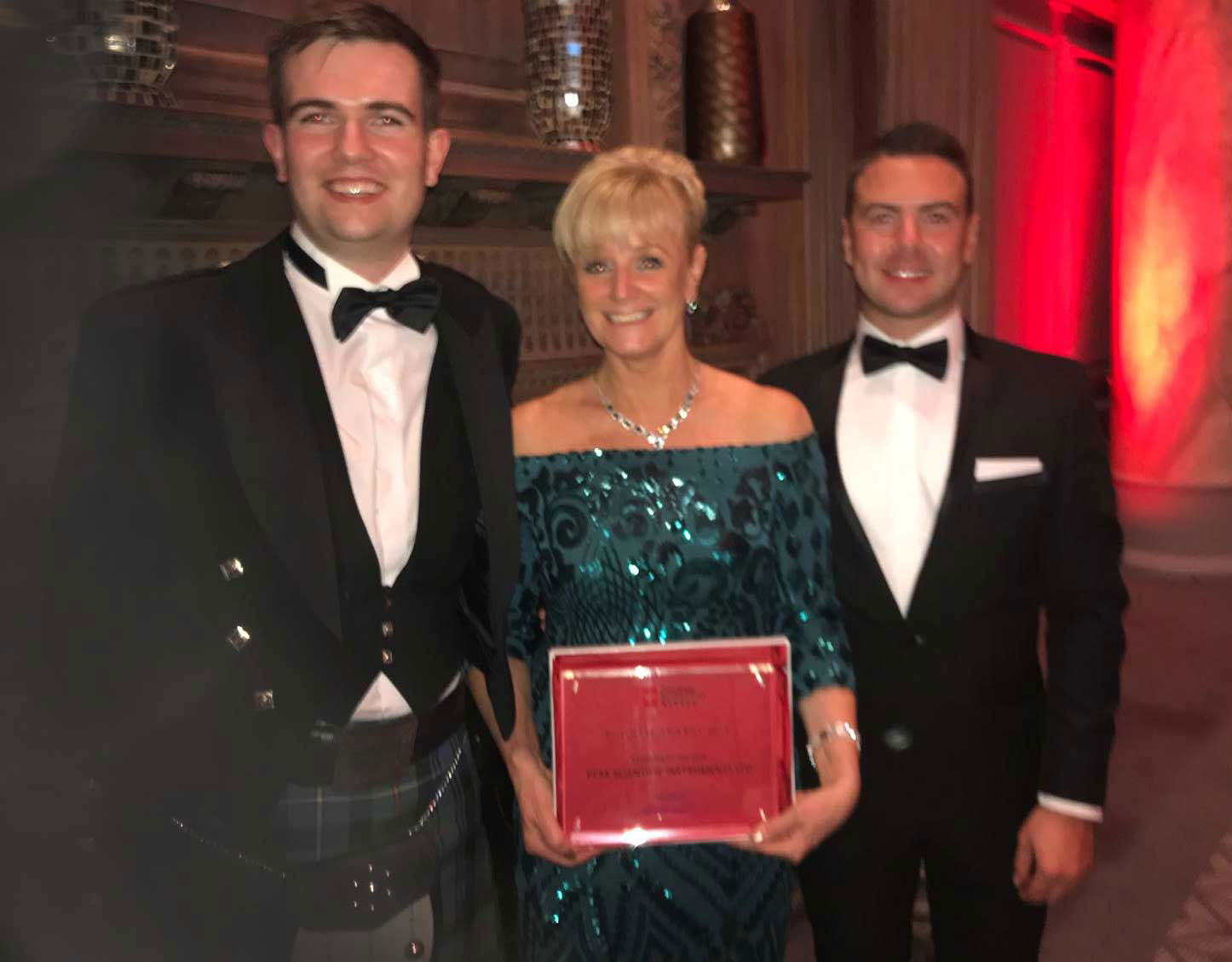 Read more about the awards on the China-Britain Business Council website.