Peak Scientific introduces Zero Air 30L to their Precision series of laboratory gas generators
Peak Scientific, global leader in gas generator solutions, introduces the Precision Zero Air 30L— adding further capability and flexibility to its innovative Precision line of gas generators. Designed with improved technology and lean manufacturing practices, the Precision Zero Air 30L is specially-engineering to provide a make-up gas solution for multiple GC instruments at high flow rates.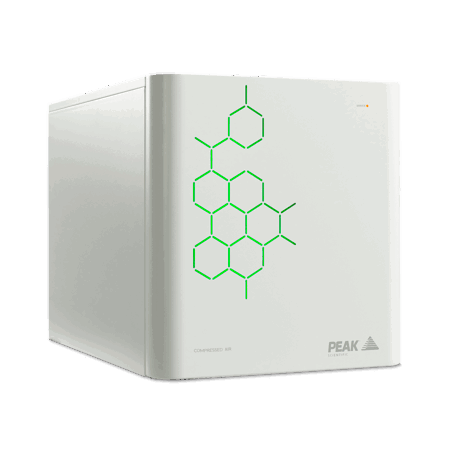 Precision Zero Air 30L
With the addition of the Zero Air 30L, Peak continues to augment its range of cutting-edge Precision gas generators solutions engineered with a space-saving, stackable design and compact footprint. The Precision Zero Air 30L expands Peak's Precision line providing customers with a more convenient, dependable and total solution for their GC equipment.
GC Product Manager, Petra Gierga stated: "The Precision Zero Air 30L addresses the need for GC equipment that requires high flow rates of makeup gas—while adding all of the benefits that the Precision line continues to deliver and build upon with every new model."
With its compact design and improved form and functionality in the lab, the Precision Zero Air offers a convenient, renewable gas solution for multiple instruments, which its predecessors and its competition cannot.
Peak prides itself on being an authority in the field of gas generation. This focus ensures the development of superior and reliable products, as well as the ability to provide world-class international service and support that is unrivalled within the market.
Peak Scientific will be accepting orders for the Precision Zero Air mid-January.  For further information on the Precision Zero Air or for further information on our Precision range please visit www.peakscientific.com