Published
4th October 2018
PEAK Scientific gas generators go mobile in Canada with Molecular Science Corporation
PEAK Scientific, a global leader in gas generation for analytical laboratories, has recently partnered with Ontario-based Molecular Science Corp. (MSC) to supply nitrogen gas generation systems on their first mobile laboratory aimed at the rapidly expanding cannabis testing and research sector.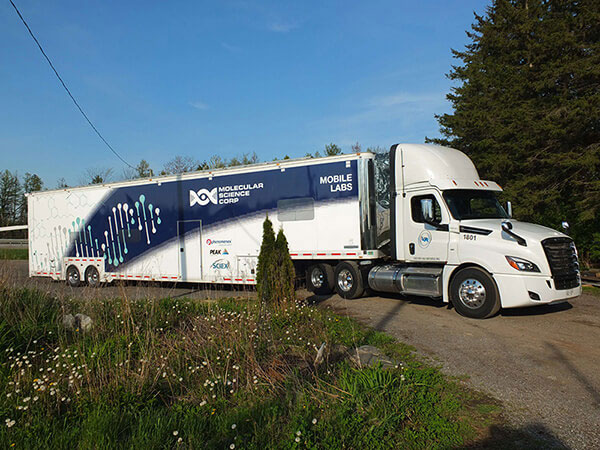 Molecular Science Corp Mobile Laboratory
One of PEAK's Genius 1024 nitrogen generators has been installed in the 53' foot long advanced mobile laboratory, as a safe, convenient on-demand nitrogen source for the lab's Sciex QTRAP™ 6500+ mass spectrometer. This will enable the laboratory to offer truly mobile analytical testing services to licensed cannabis producers across Canada who value the ability to carry out in-process testing in cannabis cultivation.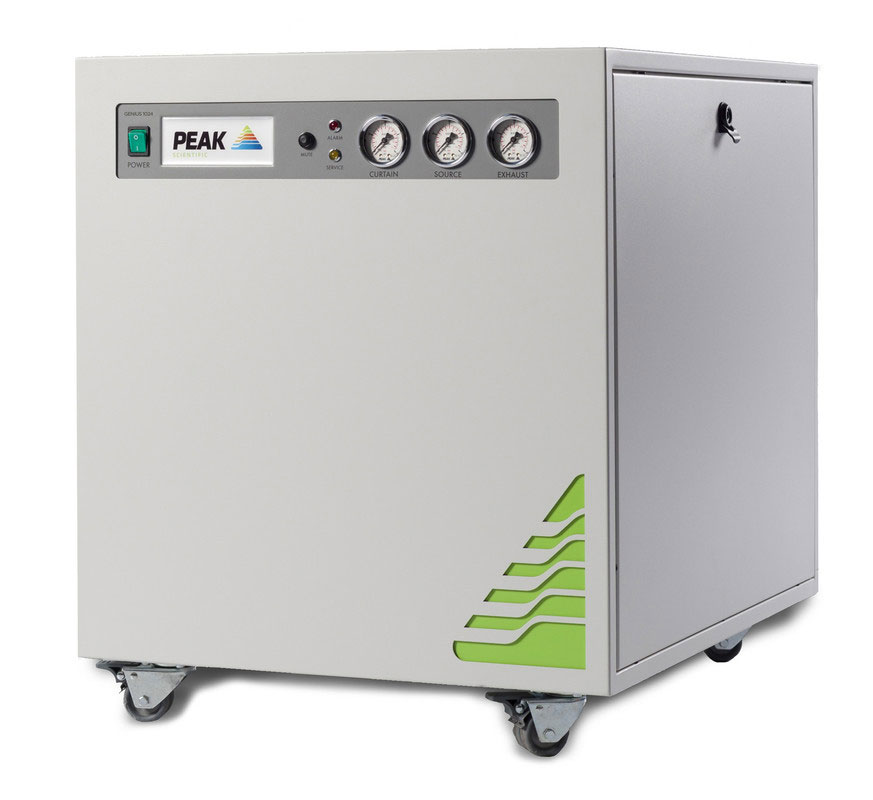 Genius 1024 Nitrogen Generator
The mobile laboratory will enable MSC, a leading Canadian laboratory services company, to provide Licensed cannabis Producers (LPs) and oil processors with QA/QC testing and data-driven business intelligence at point of need. These are resources which provide efficiencies to both the seed to sale process and overall research and development of the analytical testing workflow. As well, with its mobile lab MSC will provide Licensed Producers the tools necessary for informed compliance with Health Canada's regulatory requirements.

Mark Flanagan, Marketing Director at PEAK Scientific, commented:
'We are thrilled that Molecular Science Corporation has chosen PEAK Scientific as its preferred partner for on-demand gas in their innovative mobile laboratories. Our Genius 1024 nitrogen system was designed specifically for, and approved by, Sciex for use with their RUO mass-spec instruments. So the foundations of a strong partnership were already there, and one that I have no doubt MSC can rely on to give their customers an exceptional level of service."
Brigitte Simons, VP of Laboratories and Strategic Operations, added:
"Due to its compact footprint and rapid start up, the PEAK genius 1024 is the ideal gas solution for a mobile mass spectrometry setting. We are grateful for the engineering support provided by PEAK Scientific to assure our customers analytical testing services in the field with high-tier instrumentation."
For more cannabis testing gas solutions
Learn more about Molecular Science Corp
Found this article interesting? You may also like:
Quality control in the growing cannabis market