Published
18th December 2015
PEAK's Christmas Jumper Day and Bake Sale
To properly get into the Christmas spirit, this year PEAK Scientific held a bake sale and a craziest Christmas jumper competition on Friday, 18th December in the Inchinnan HQ.
PEAK's own master chefs had been preparing wholeheartedly and made a variety of sweets, pastries, cakes and even mini pizza swirls, which all tasted absolutely amazing! Donations were welcome and all proceeds from the event will go to Scottish Action for Refugees, a charity set up by a Glaswegian doctor helping refugees in Calais and providing shelter in Glasgow.
To complement the bake sale, a competition for a best Christmas jumper was also held and many of the PEAK HQ team participated. 
Although the competition was fierce, the panel of judges, Ann McLaren, Exhibitions Manager and Mark Flanagan, Head of Marketing, unanimously agreed that the absolute winner was Robert Hunter, Overseas Financial Controller, who actually wore a whole Christmas suit!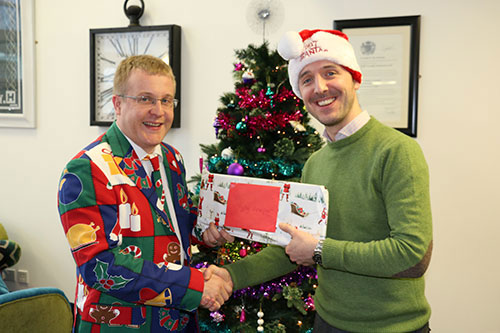 The competition also saw a slight twist with a best Christmas beard prize being awarded to Paul Metacalfe, Design Engineer. Congratulations to the originality and creativity of the champions, a big thanks to the fabulous culinary artists and everyone who donated their money for charity!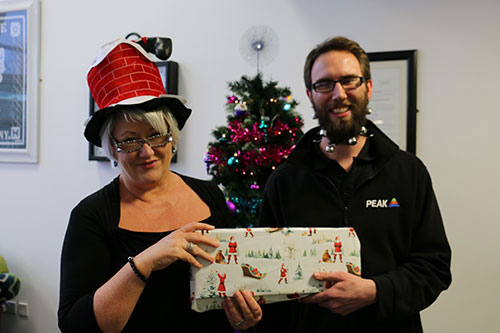 We hope next year's Christmas jumper day will be just as fabulous!