Published
16th January 2017
PEAK Scientific participates in the Tianjin Laboratory Equipment Campus Tour
In 2016 PEAK joined the Tianjin Laboratory Equipment Campus Tour which visits a different university each week to provide education about gas safety.
In the last three weeks we have visited the College of Life Sciences, Tianjin University and the University of Medicine and School of Pharmacy. At each of these universities PEAK has given demonstrations of our Precision series of nitrogen, hydrogen and zero air generators.
We have had a lot of communication with both lecturers and students to raise awareness of the benefits of gas generators, focusing on the safety advantages of using a generator over cylinders, such as the reduced risk of gas leakage, as well as the convenience aspects of generators which, unlike cylinders, do not need to be regularly replaced and never run out of gas.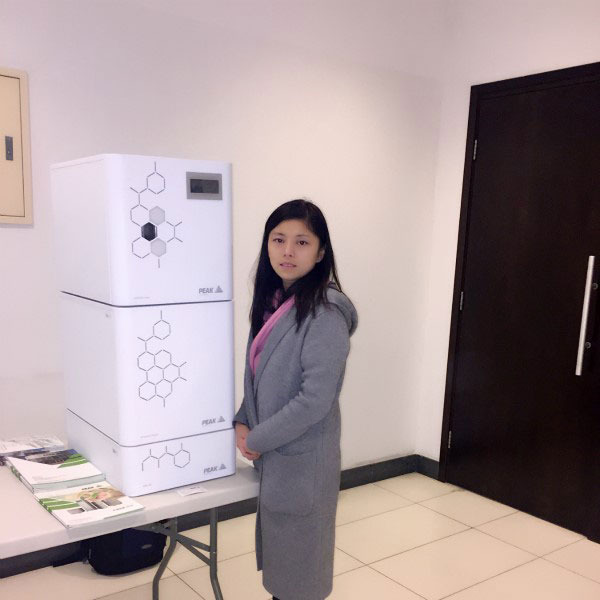 So far we have participated in three tours and the next one will be our last. For the final tour we will be visiting Nankai University where anyone who is interested can come along and have a look at our generators, watch our live demonstrations and learn how our generators can make your lab analyses simpler and safer. There is no need to worry if you can't make it along on the day as you can find out more about all of the products and services we offer right here on our website