Published
16th January 2017
PEAK After-Sales Maintenance Seminar held in Chengdu
On the 20th of December 2016 we successfully hosted an after-sales maintenance seminar in the Renhe Spring Hotel in Chengdu, China.
We were joined at the seminar by representatives from the fields of food, drug testing, healthcare, quality inspection and by end users from other industries located in Chengdu. Chris Harvey, General Manager for PEAK in China gave the welcoming remarks followed by China's Territory Manager Summer Wang who gave an overview of PEAK's new products and after-sales maintenance contracts.  In the afternoon Agilent's overall services business development manager Tang Jie discussed the Agilent lab resources integration project. This was one of the highlights of the day as the site equipment demonstration created great interest in the attendees. PEAK sales engineers presented the Precision series gas generator (for GC) and the Genius series gas generator (for LCMS ), discussing the inner-workings of the generators and how to maintain them. Time was also available for users to ask questions and seek advice.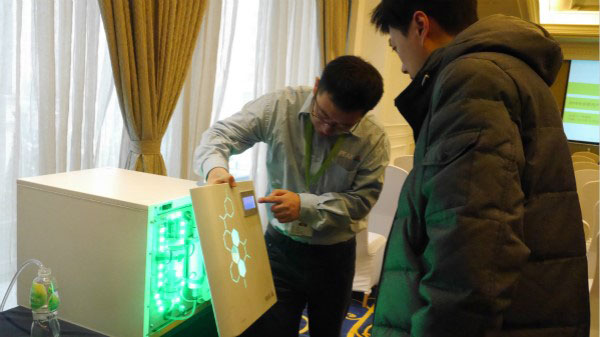 A PEAK Scientific After-sales engineer demonstrates how the Precision hydrogen generator works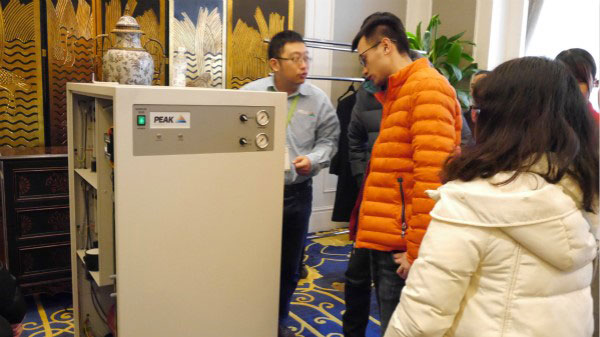 A PEAK Scientific After-sales engineer demonstrates how the Genius nitrogen generator works
As the leader in the gas generator industry, PEAK has developed rapidly in China, and has been committed to serving Chinese customers to the best of our ability. By virtue of our leading gas generator technology, we provide our customers with one-stop gas solutions. In addition, PEAK after-sales engineers undergo rigorous training so they are able to protect our customer's equipment by carrying out timely and professional maintenance to ensure that the gas generator performance is at its best to fully meet the customer's daily gas demand.
PEAK Scientific will continue to hold after-sales maintenance seminars for our customers in other cities as this gives us the opportunity to display our latest technological achievements while, at the same time,  also establishing a communication platform which will allow us to better meet customer needs.