Pairing your instrument
As part of Peak Scientific's new easy to navigate website we have developed a search tool to make it easy to find the perfect gas solution for your laboratory.
Follow our quick step by step guide to finding the ideal gas generator for your LC-MS or GC instrument.
The process is easy. You start by visiting: www.peakscientific.com/products/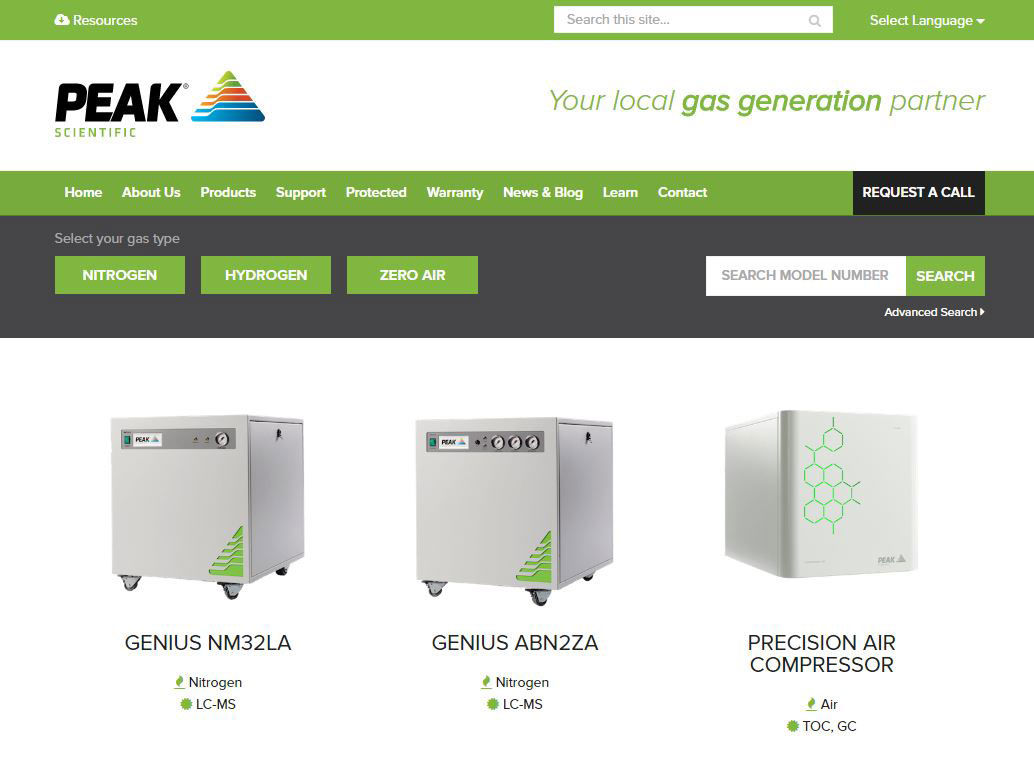 ---
Next click on "Advanced Search", this is located just below the "Search Model Number" field.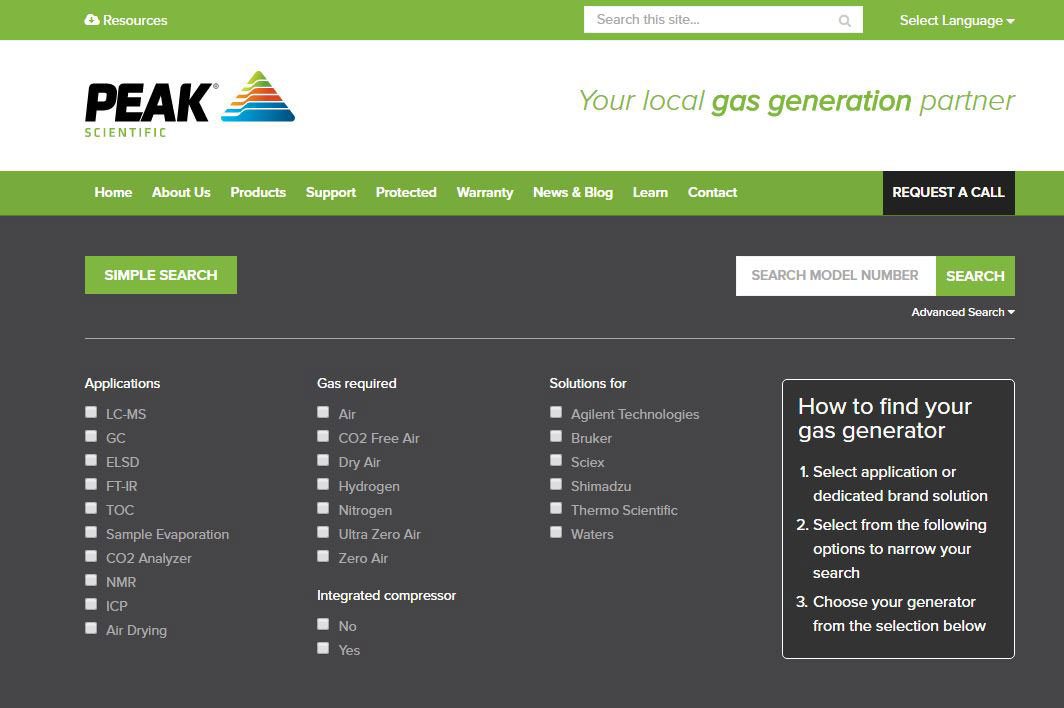 From there you can select your application (for the purpose of this illustration we have chosen "LC-MS").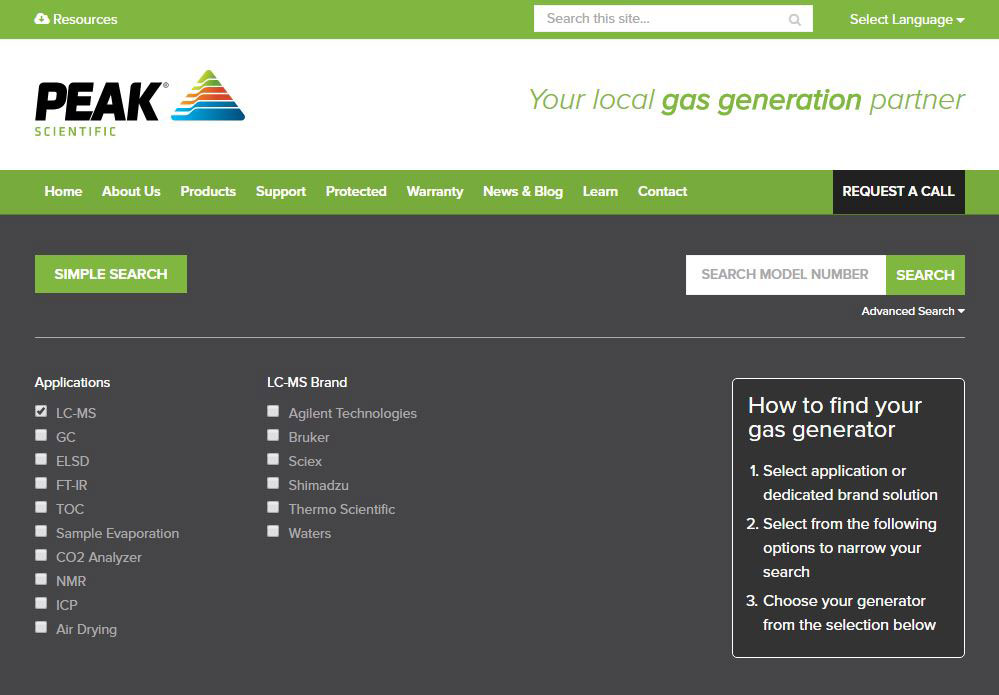 Next choose your LC-MS brand, again this is just an illustration, we have no preference which instrument manufacturer you choose, in fact we make dedicated generator solutions, designed specifically to meet the needs of many of the major LC-MS and GC manufacturers' instruments.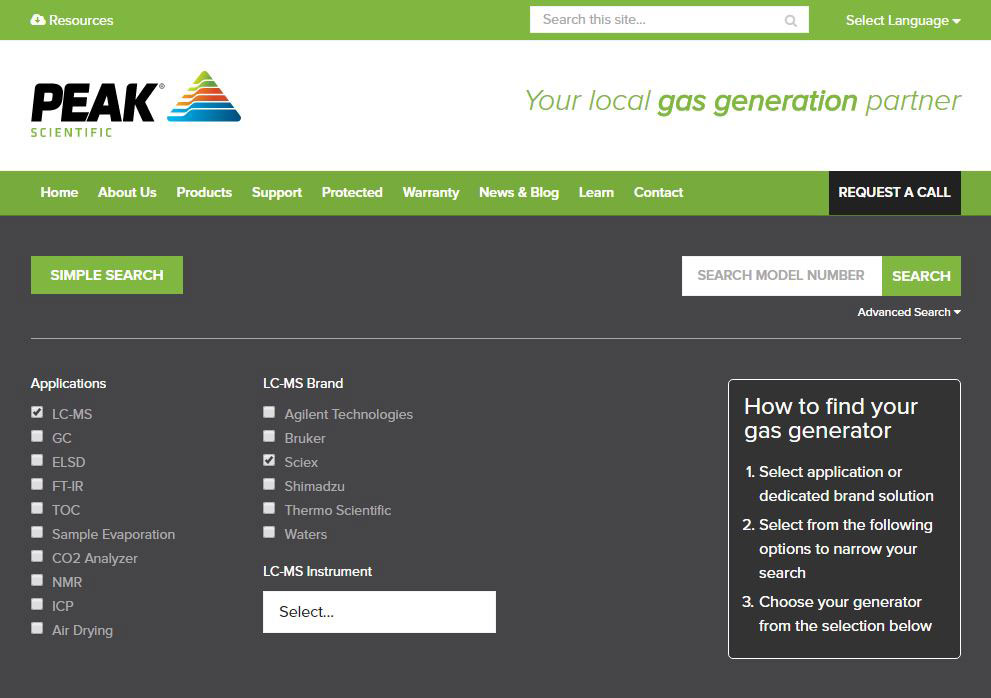 Then you can choose the instrument brand you are using to display the on-site gas generator options available to you.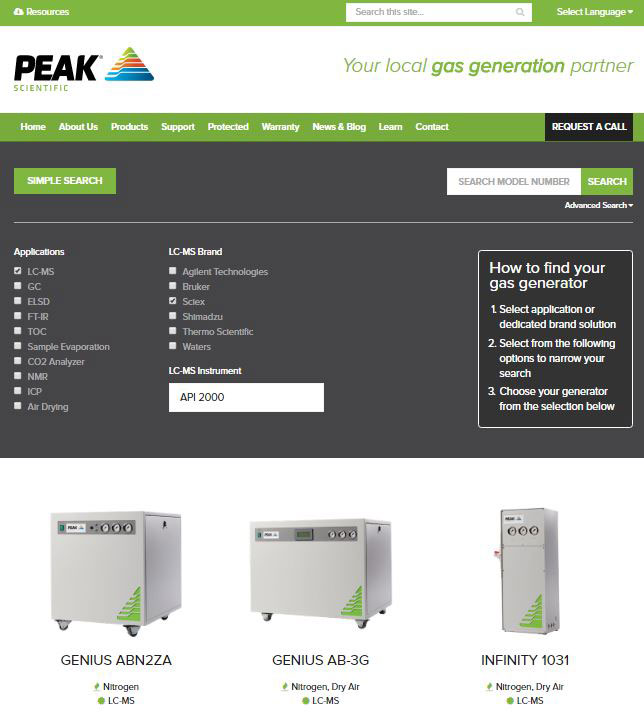 Simply select your generator to find out more and click "Request a quote" or "Request a callback" to find out our generator prices.
Can't find your instrument? Not to worry. Simply contact us and we will find the best match for your instrument.