Published
25th January 2019
Nitrogen Generators in Germany
Need a nitrogen generator for your laboratory in Germany? Whether you are in Berlin, Munich or anywhere else in Germany, PEAK Scientific nitrogen gas generators, backed by local service and support, are used by labs all over the globe. Read on to learn more.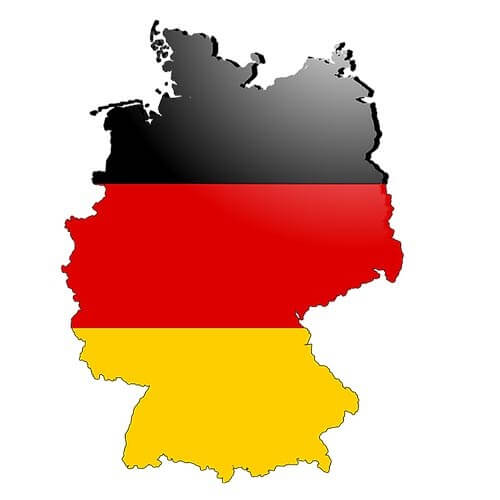 Laboratory applications which require nitrogen gas, such as LC-MS and ELSD, require a reliable gas supply to produce reliable results. Many labs in Germany use gas cylinders to provide their nitrogen supply but gas cylinders can be unreliable for a number of reasons. Nitrogen from gas cylinders will be inconsistent in purity as impurities and contaminants can be introduced with each use of the cylinder. This is why it is widely recommended that the last 10% of cylinder gas be abandoned, as this will be the most contaminated. Gas purity with cylinders is not only inconsistent from first to last use of a cylinder, it can also vary from cylinder to cylinder as well.
Inconsistent nitrogen purity is not a problem when nitrogen generators are used. With a nitrogen generator all of the nitrogen generated will be of a consistent purity and tailored to your application. Nitrogen gas generators will also never run out of gas mid-analysis. So, with a nitrogen generator, you will never have to pause your analysis as you would have to when a gas cylinder runs out and needs to be changed over.
When it comes to your gas solution nitrogen generators are also much more convenient than nitrogen cylinders. With simply the push of a button they will supply a constant and consistent gas supply to your instrument, as your instrument demands it.
Also, as nitrogen gas generators eliminate the need to change over heavy nitrogen cylinders, not only do they save valuable staff time, they also remove the need to train laboratory staff to safely move and change gas cylinders.
A nitrogen generator will also allow you to take control of your nitrogen gas costs. Laboratories in Germany which use nitrogen cylinders are subject to frequent price increases which can be problematic when trying to manage already pressured laboratory budgets. On the other hand, once a nitrogen generator has been purchased the only ongoing cost would be for maintenance, and maintenance costs can usually be 'locked in' for a number of years with a maintenance contract. This makes nitrogen gas generators much easier to factor into laboratory budgets than nitrogen cylinders.
Nitrogen Generator Germany
PEAK Scientific's full range of nitrogen generators are available in Germany so if your lab needs gas for LC-MS, ELSD, MPAES or any other application which requires nitrogen, PEAK will be able to provide a suitable nitrogen solution. PEAK Scientific also supply nitrogen generators in other regions in Europe including, France, Denmark, Sweden, Spain and Portugal.
Discover our nitrogen generators
PEAK's new Genius XE nitrogen generator for LC-MS is available in Germany
If you are sourcing a nitrogen gas supply for your lab in Berlin, Munich or anywhere else in Germany, it is clearly worth keeping in mind the many benefits, such as efficiency, convenience and manageable costs, which a nitrogen generator could bring to your lab. PEAK Scientific has an office in Düren and Field Service Engineers based throughout Germany so you can always rely on local service and expertise, whether you are in Munich, Berlin or any other part of the country.
If you would like to discuss your nitrogen gas needs please contact PEAK Scientific or request a quote today.