Published
9th November 2017
Mass Spectrometry reveals the age of Ancient Greek Amphora contents
Russian scientists have analyzed the contents of an ancient vase using ultrahigh-resolution mass spectrometry, revealing its component molecules.
The material contained in the amphora was bitumen, a form of petroleum. The Greeks used this substance in construction, medicine and warfare. The oldest amphora filled with bitumen, from the 5áµ—Ê° century BCE, was discovered by Russian archaeologists on the Taman Peninsula. Elemental analysis of this oldest known bitumen sample revealed an oxygen content of 11%, compared to the 1% or less which can be expected from fresh bitumen samples. This high oxygen content indicates that the sample has been degrading for a long time within the ancient vase, for around 2,500 years.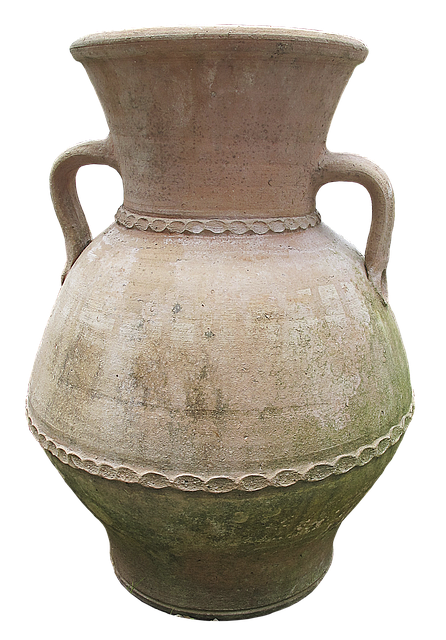 An Amphora-style vase
The scientists then used ultrahigh-resolution mass spectrometry to identify the different molecules present in the bitumen. Mass spectrometry is an analytical technique that sorts charged particles in an electric and/or magnetic field based on their mass-to-charge ratio.
The analysis revealed that the substances in the Taman bitumen sample that contain oxygen mostly had between 4 and 9  oxygen atoms. Samples of ordinary petroleum, however, contain numerous compounds with two oxygen atoms and very few of those with three or four oxygen atoms.  When petroleum is exposed to ozone it oxidizes, leading to substances with an oxygen content similar to the bitumen from the amphora, supporting the theory that the Taman bitumen sample bears the effect of prolonged oxidation and is indeed around 2,500 years old.
For labs performing LC-MS (Liquid Chromatography- Mass Spectrometry) which can also be used to identify the different molecules with a substance, PEAK can provide the ideal gas solution. 
To view our LC-MS gas solutions
Liked this article? You may also be interested in:
How Big Is the Chromatography Industry?
How to Turn your Tap Water into Wine
Mastering the art of Mass Spectrometry
Source