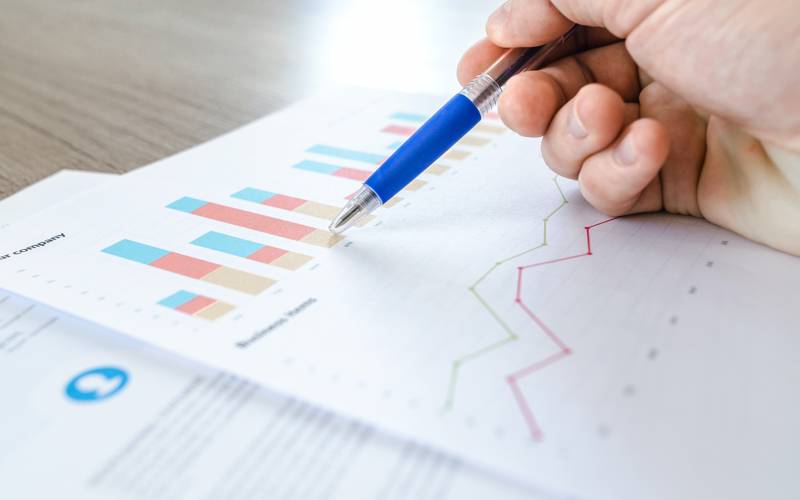 Published
25th November 2020
Recent news on helium shortage 3.0 indicates a return to stability for helium supplies. But does stability in helium resources mean a stability in helium gas cost? In this Lab Gas Price Bulletin, we explore recent reports on helium gas supply and cost, as well as the outlook on nitrogen and hydrogen prices.
Lab Gas Price Bulletin November 2020
With the Covid-19 outbreak and subsequent social distancing measures in place, the demand for party balloons plummeted in March 2020, freeing up helium more reserves. Reports suggest that the Covid-19 pandemic effectively ended the shortage, and that a worldwide demand increase of 3.5% will follow, given the ample availability of supply, with the biggest growth forecasted in China. When discussing the surplus in availability, helium expert, Phil Kornbluth, said, "When there's a shortage, prices go up, when there's an oversupply prices tend to go down, so I would expect prices to soften if there's an oversupply. We are at a pricing plateau and that could last for a while."
However, despite helium shortage 3.0 winding down and laboratories regaining access to the supply they need, helium gas costs appear to be on the rise in some places. Talking to Physics Today, Alexander Blumenfeld, analytical instrumentation supervisor at the University of Idaho, said his lab's helium costs have doubled since last year and is now paying 35 USD per liter. Similarly, Joseph Dumais, chemist at Boise State University in Idaho, said two of his suppliers quoted him 3800 USD for 100 liters of liquid helium. More recently, in a podcast published by Chemical & Engineering News, Martha Morton, research associate professor at the University of Nebraska–Lincoln, said, "There is a helium oversupply, actually, at the moment. But the prices aren't elastic. The prices have not come down."
What is more, in September, Air Products announced it will increase gas prices for liquid nitrogen up to 15% in North America, as of 1st October 2020. Air Products said prices will also increase for liquid oxygen (up to 15%), liquid carbon dioxide (up to 15%), along with its monthly service charge (up to 20%). Helium, hydrogen and argon prices will also be increased, but the prices are yet to be determined, being dependent on the supply and demand situation.
Using an On-site Gas Generator for your Lab
The gas price increase by Air Products is considerable, and the uncertainty behind hydrogen and helium gas prices is worrying for labs who require a reliable gas supply to run their analysis. In a time of an unstable climate for gas prices, more and more laboratories are switching to an on-site gas generator, for a more dependable and cost-effective gas supply solution. Unlike cylinders which need to be ordered and installed, following a one-time installation, a gas generator will produce consistent purity of gas to meet instrument need, enabling labs to take full control of their gas production, without having to rely on third party contracts for their supply.
Laboratories saving on cylinder contract costs are also improving their overall carbon footprint. Compressed gas requires energy-intensive processes for storage. On top of that, compressed gas deliveries require regular transportation from production site to customer location. Once a gas generator is installed in your facility, it will stay there, eliminating the need for repeated deliveries whilst also eliminating the negative impact these would have on our environment.
Operating with an on-site gas generator during these challenging times is also a safety consideration. Labs using a gas generator are able to limit contact to their members of staff only, thereby decreasing risks of contact transmission. Additionally, staff will no longer be required to move heavy pressurized gas cylinders, removing the need for health and safety training, as well as safety hazard concerns over the potential explosive risks of gas cylinders or dewars.
Although sources suggest the coronavirus pandemic has ended helium shortage 3.0, helium remains a nonrenewable resource. Fortunately, for the gas chromatography community, a hydrogen gas generator is a viable alternative which can help conserve the finite gas. The increase in gas prices by Air Products adds to the uncertainty of future gas costs. With an on-site gas generator, analytical laboratories can mitigate concerns over the fluctuating bulk gas supply chain, gaining independence and control over their own gas production and costs.
References
Helium swings from tight supply to surplus
Helium shortage has ended, at least for now
Podcast: How helium shortages have changed science
Air Products announces North American price increase for liquid and bulk industrial gas products

Need help finding a solution?
We are experts in our field - with over 20 years' worth of experience in pioneering cutting-edge gas generator technology, we have worked closely with leading instrument manufacturers to help you find a solution tailored to your specific needs.