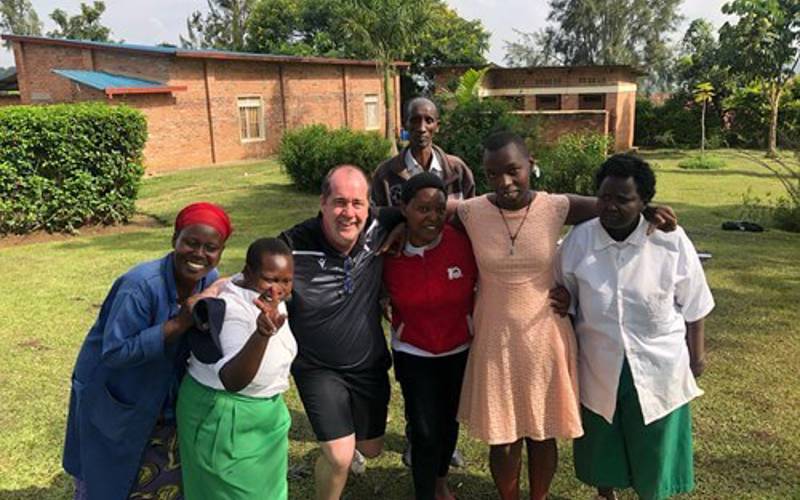 Published
17th February 2020
With the help of Peak Scientific, earlier this month, Kevin Bathgate, Northern European Commercial Manager at Peak, packed his bags and took his passion for football with him to Rwanda to help raise awareness about the importance of physical education and the many health and community benefits it brings with it.
Kevin in Rwanda: Football and Community Development
Together with his local football club, Tranent Colts, for which he is a coach, Kevin travelled to Kigali where the team held football sessions for local schools and homeless children, as well as para-football sessions for children with disabilities. The sessions were held under Community Clubs Rwanda, a Scottish project aiming to help local children in Rwanda develop their team work and communication skills, whilst also delivering community engagement through sport.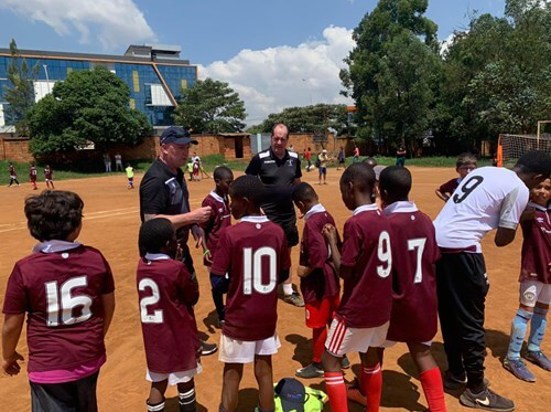 Kevin during a coaching session in Rwanda
Whilst in Kigali, Kevin and his teammates also undertook additional work in local community such as paying visits to local youth homes to promote sport for motivation and community cohesion among disadvantaged adolescents, where they also cooked and served lunch.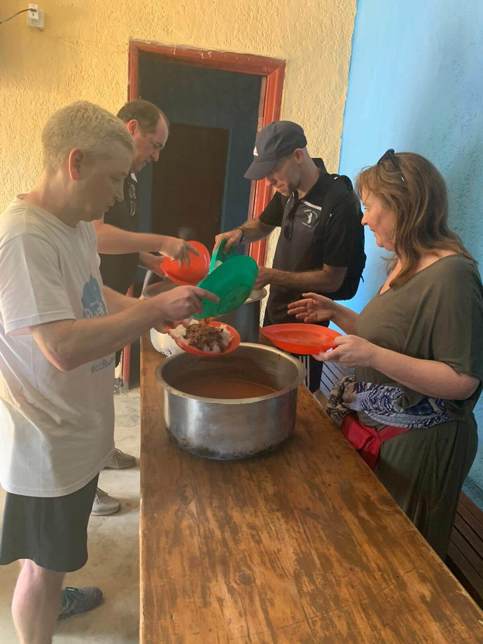 Kevin preparing lunch at a local youth home
Now back in the UK and looking back on his trip, Kevin said: "This is the second time Tranent Colts has ventured to Rwanda for a week where we helped children from poor backgrounds develop and learn new skills through sport.
It has been an incredibly enjoyable week with lots of fun but also many moments of reflection and learning. We're very fortunate to have such great memories from Rwanda and its communities and we'd like to thank Peak Scientific for making this trip possible!"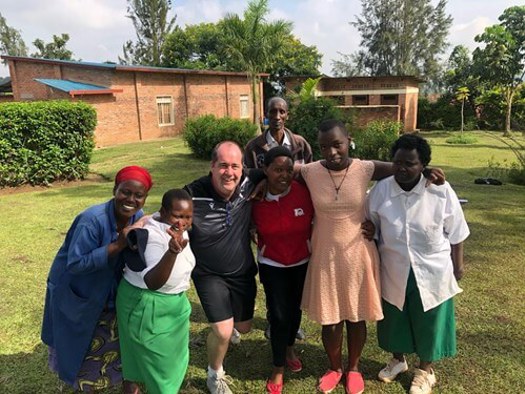 Kevin visiting a local school for children with disabilities
Football holds a special place in Kevin's heart and his Rwanda experience has enabled him to share his passion as a tool to improve health and education for the wellbeing and the community of these children. Peak Scientific is proud to support a member of its global team with such a worthwhile cause, well done Kevin!