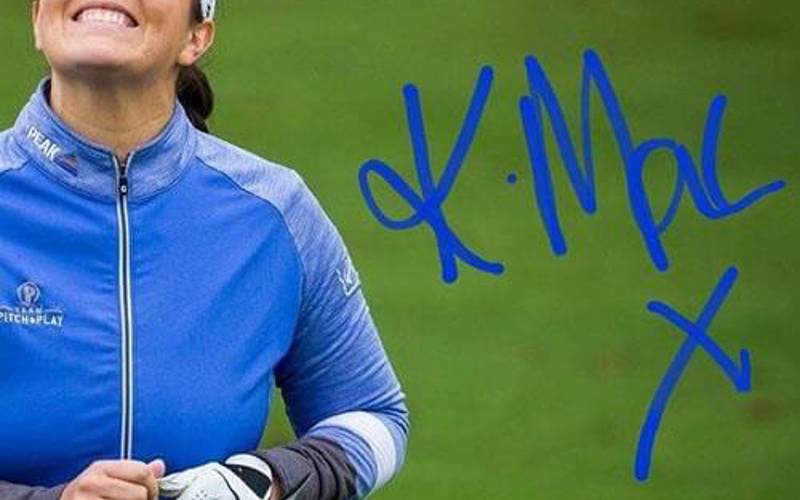 Published
16th April 2019
Hi Everyone!
Here is an update of my 2019 season so far...
Kelsey MacDonald starts her new 2019 season
I started my season off "down under" - I played in the Bonville classic in a beautiful area close to Coffs Harbour. I missed the cut by 3 strokes which was disappointing but the first competitive week back was always going to be slightly unfamiliar as it's been a long time since I had a card in my hand. I was able to utilise the time I had there to practice and prepare for the next event in Canberra.
Marianne Skarpknord from Norway had a terrific victory and had one of the Icelandic girls caddy for her for the last two rounds. This showed great support amongst the European girls on tour. I was proud to be part of the tour!
I headed to Canberra where I stayed with a family friend who I had never met before - another amazing thing about golf is bringing people together from all over the world. I competed in the Canberra classic but again narrowly missed out on playing at the weekend. Game was rusty however lots of positives shining through.
The New South Wales Open was just down the road from Canberra. A small place called Queanbeyan where I was able to show some under par scores which gave me a lot of confidence! I finished T39 and was very happy with how my game was shaping up.
Next stop was South Africa, a long trip from Sydney to Johannesburg then onto Cape town -14 hours flying direct then a short flight. Getting a bit of momentum I was feeling good about the event. I had played the course last year so I had some positive and familiar feelings which is always nice when playing!
I had a very solid week finishing T18th. A lot of the girls played on the sunshine tour in South Africa so it was great to see so many Scottish girls competing. I love representing Scotland!
Here is my 1st tee shot at the South African ladies open wearing my new Greg Norman clothing. Lucky me! Looks even better with the Peak logo on it!
Good start @SAWomensOpen by @K_Mac_59 moving to -1 thru 6 holes @WestlakeGC ðŸ'ðŸ»#InvestecSAWomensOpen pic.twitter.com/s4htnMxmLh

— Ladies European Tour (@LETgolf) March 14, 2019
I decided to stay an extra few days with some of the girls to check off a bucket list moment - Table mountain.
Kelsey with friends on top of Table mountain, South Africa
I had climbed Lion's head last year so I wanted to climb Table mountain this year instead. We climbed the Platteklip Gorge which was the steepest but most direct. A lot of steps later and a high heart rate we made it and the views were spectacular. It did not disappoint! Another reason why I love my job!!

Next stop for me is Morocco. I will be working on some swing changes to minimise the misses and work on getting the putter hot! My stats highlight my putting is letting me down.
Kelsey x