Published
3rd September 2015
JASIS Japan
JASIS Japan is well underway and our PEAK booth has been filled with new customers who are interested in switching from traditional gas methods to our innovative gas generation technology. If you haven't had the opportunity to visit our booth you still can or alternatively speak to one of our product specialists by clicking here. 
To find out more on how a gas generator from PEAK Scientific can reduce your costs, increase your laboratory production and give you uninterrupted analysis, please click here.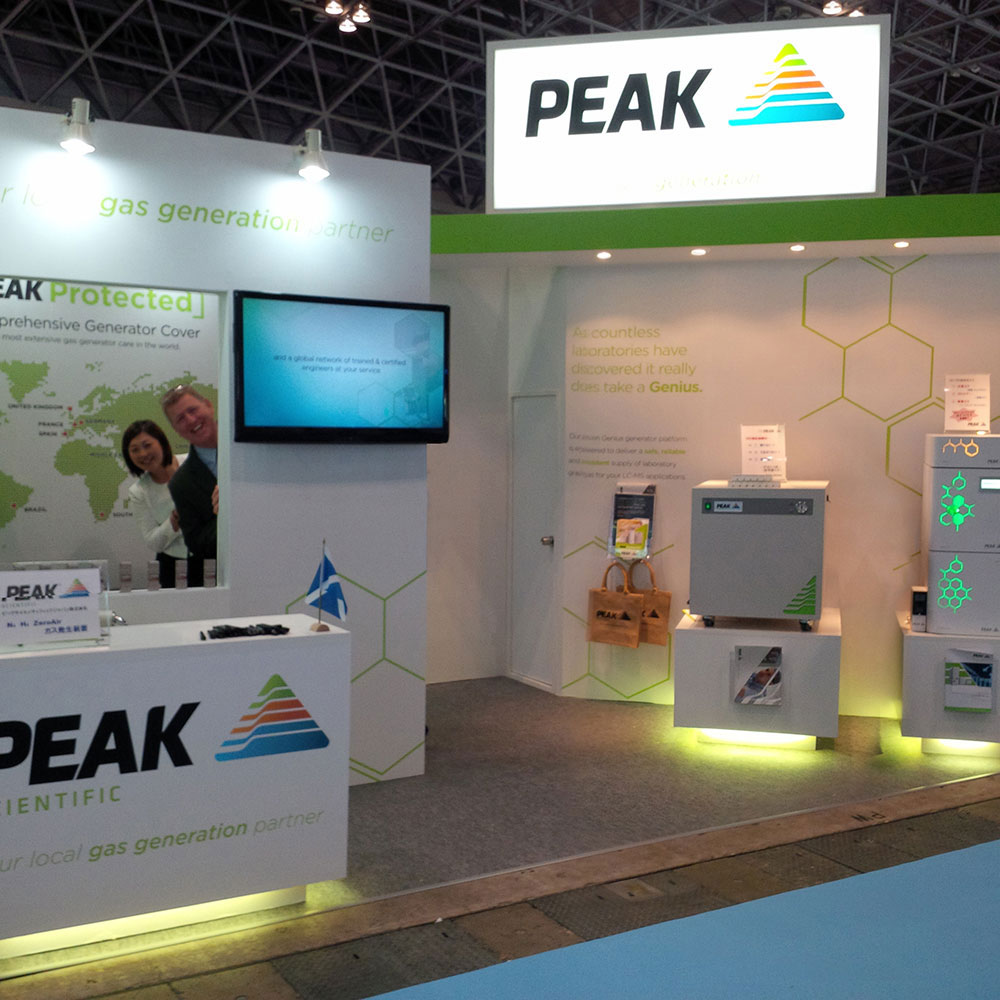 Can't forget to mention we are loving the 'Peek a Boo' approach that our Territory Manager, Hyeseung Dresser and Global OEM Manager, John Couttie are doing to entice passers by to our booth!