Published
1st September 2022
Chris Harvey talks with Dialogue Scotland
"Scotland Dialogue" is a new interview column developed by Scotland Business Investment focusing on the local development of bilateral companies between Scotland and China. Through interviews with representatives of Scottish companies developing business in China, Chinese investors investing in Scotland, experts and opinion leaders bring you rich and diverse real cases of Scottish business and investment.
PEAK Scientific, which has just won the title of Company of the Year at the Scottish Engineering Awards, is one of the first imported generator brands to enter the Chinese market. As the first company featured in the "Dialogue Scotland" series, Chris Harvey, General Manager of PEAK Scientific China and Japan, talked about the 12-year development history and experience of PEAK Scientific in China.
Innovation at the heart of PEAK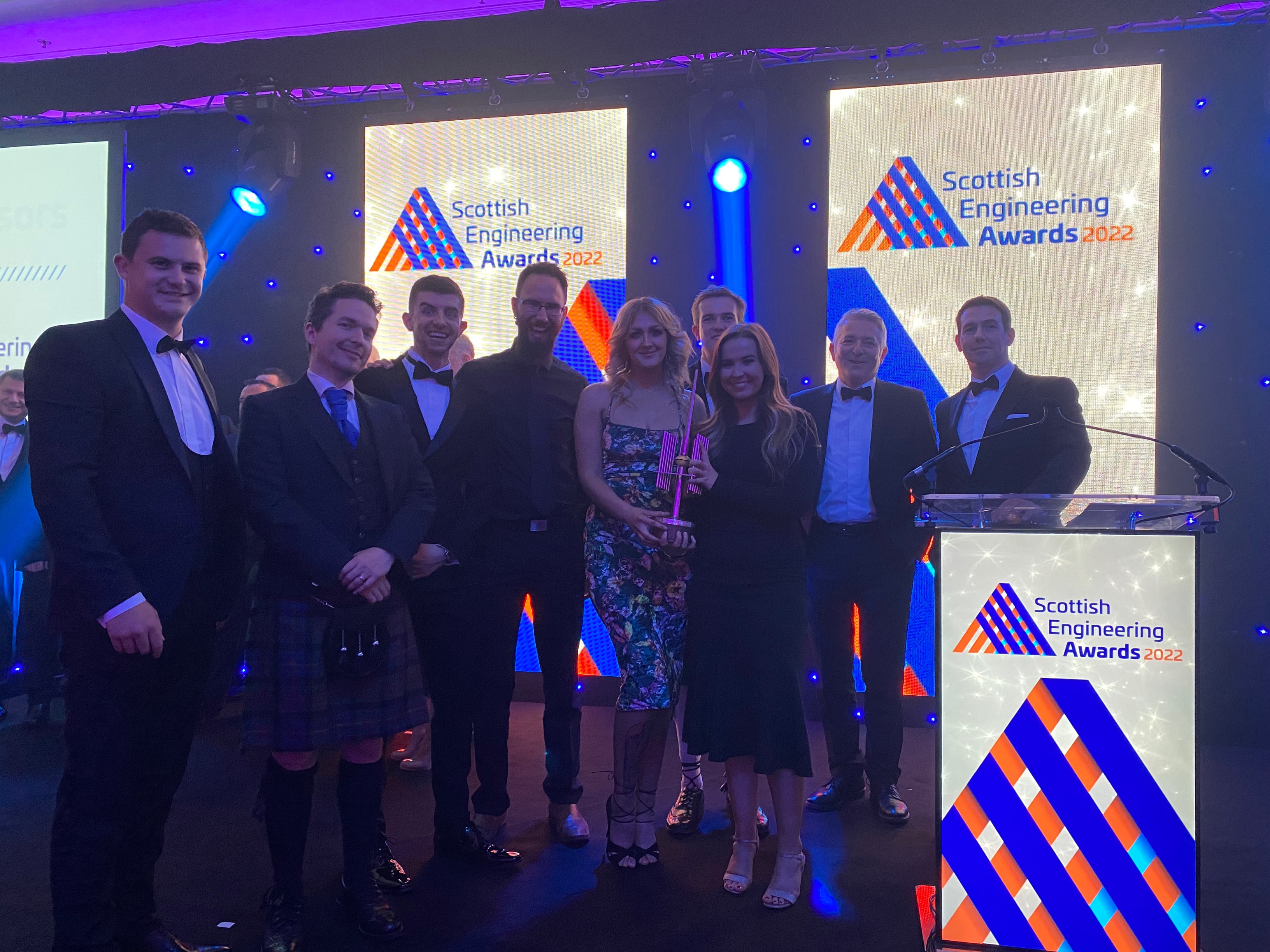 The PEAK Scientific team winning Scottish Engineering's Company of the Year in 2022
PEAK Scientific is a company dedicated to innovation - developing and manufacturing high-performance gas generators for analytical laboratories and providing world-leading service support. PEAK Scientific has over 20 years of experience in developing nitrogen and hydrogen solutions for LC-MS and GC systems and, in 2022, ushered in its 12th year in China.
Over the past 12 years, with the continuous upgrading of laboratory equipment in China, PEAK has gained unprecedented development opportunities. As one of the first imported generator brands to enter the Chinese market, PEAK is committed to bringing one-stop gas solutions to Chinese customers, winning the favor of many consumers with high-quality products and high-quality services.
"Being nominated for a Scottish Engineering Award is an honor in itself, but winning Company of the Year is an affirmation for us. Being recognized by our industry peers and Scottish Engineering is a great addition to our brand. It is a testament to the spirit of innovation and the best proof of the innovation culture that has continued over the years."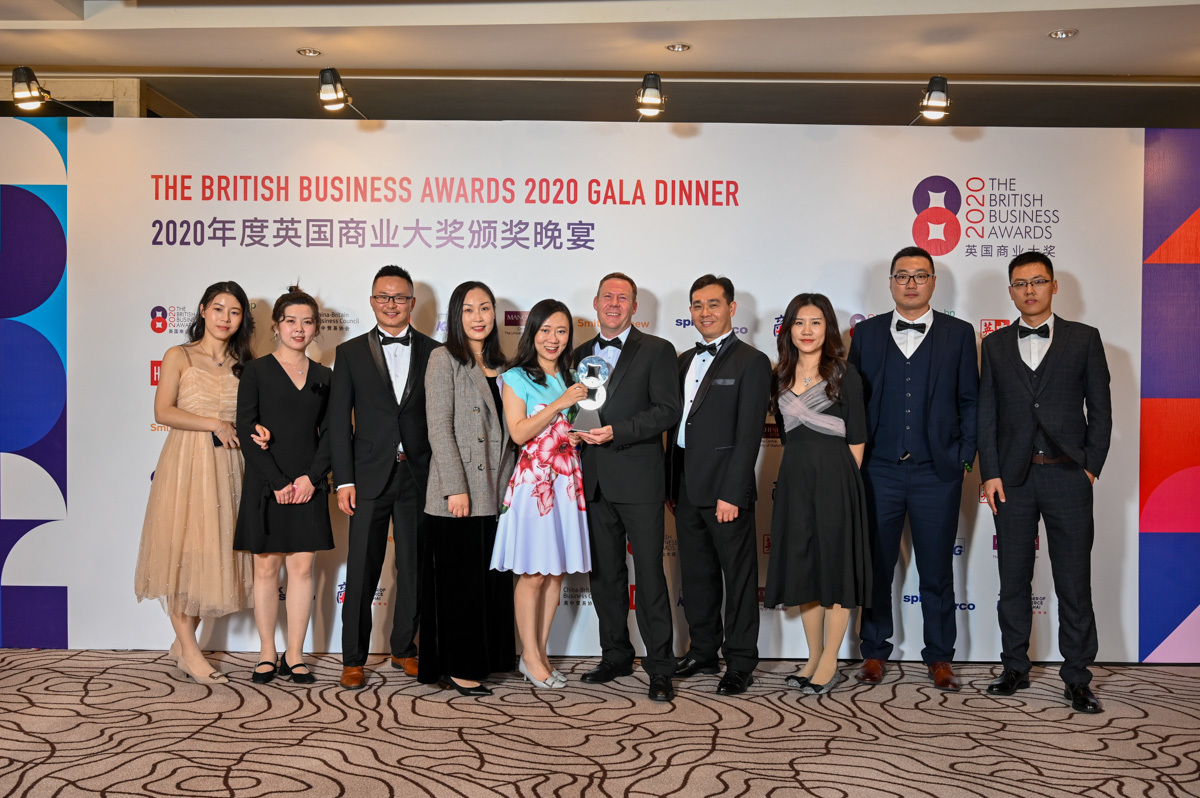 Chris Harvey and the PEAK Team with the British Exporter of the Year Award in 2020
In addition to the Scottish Engineering Award, at the 2020 British Business Awards hosted by the British Chamber of Commerce in Shanghai, PEAK Scientific was awarded the British Exporter of the Year Award by Ms. Wu Ruolan, the British ambassador to China.
Need more help?
Let us help you take the next step to switching your gas supply for your laboratory.
Expansion in the Chinese market leads to success
The Chinese market is of great significance to PEAK's strategic development. The plant recently opened in Shanghai's Zhanjiang Hi-Tech Park - this is PEAK's first manufacturing facility outside of the UK and will be responsible for manufacturing our generators in China only. With the localized manufacturing of British-designed gas generators in China, the product delivery time has been greatly shortened, and the distance between PEAK Scientific and Chinese customers is further shortened.
The rapid expansion of the business has allowed PEAK Scientific to grow from the initial 3 employees to a professional team of nearly 100 people. This has helped to allow more than 15,000 gas generators to operate day and night across the country, safely supplying gas to the Chinese market.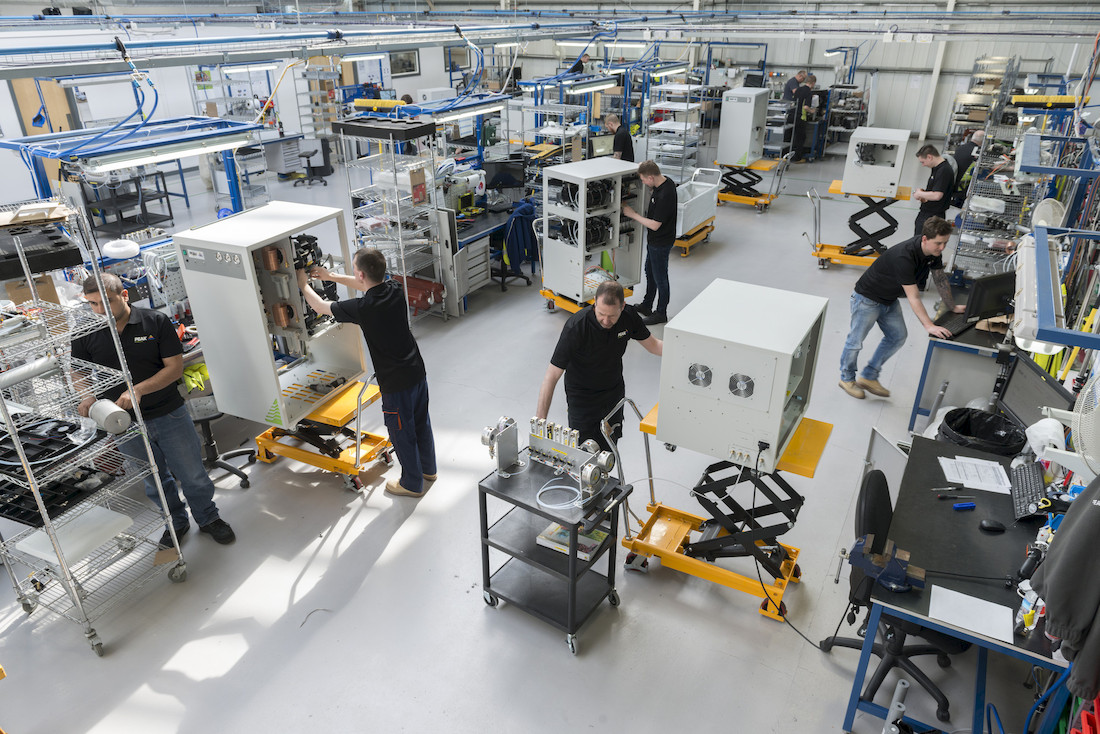 "PEAK Scientific has grown to a scale where the environmental impact of shipping our products around the world has made us realize that local production can actually have a positive impact on our ESG activities and the values we deliver.
We chose Shanghai because it has a high-quality and efficient supply chain network, a high-quality workforce, and a strong PEAK support team. Shanghai is both the headquarters of PEAK Scientific in China and our largest market in Asia.
In China, foreign investment is open and cooperative, so the entire project process is fast and efficient.
In the early days of the factory, Shanghai Zhanjiang Hi-Tech Park provided an ideal production site that could be stationed immediately and we have established a local team in Shanghai to work with experts from our headquarters in Scotland.
Today, the increased risk to the global supply chain caused by the COVID-19 pandemic is all the more proof that it is wise to focus on the Shanghai factory project." 
Industry-leading technology and innovation increases demand
As a long-time user of PEAK Scientific generators, the Pharmacy Technology Center of Tsinghua University has maintained a good cooperative relationship for many years.
The PKPD platform is a central sub-platform, equipped with a variety of chromatography-mass spectrometers, providing analysis of a variety of drug-related components. According to the platform engineer, Wang Weihua, as early as 10 years ago at the beginning of the centers construction, the first mass spectrometer purchased by the platform was equipped with PEAK's nitrogen generator.
"Small volume, low noise, high filtration level" is the unanimous evaluation of PEAK nitrogen generators by users.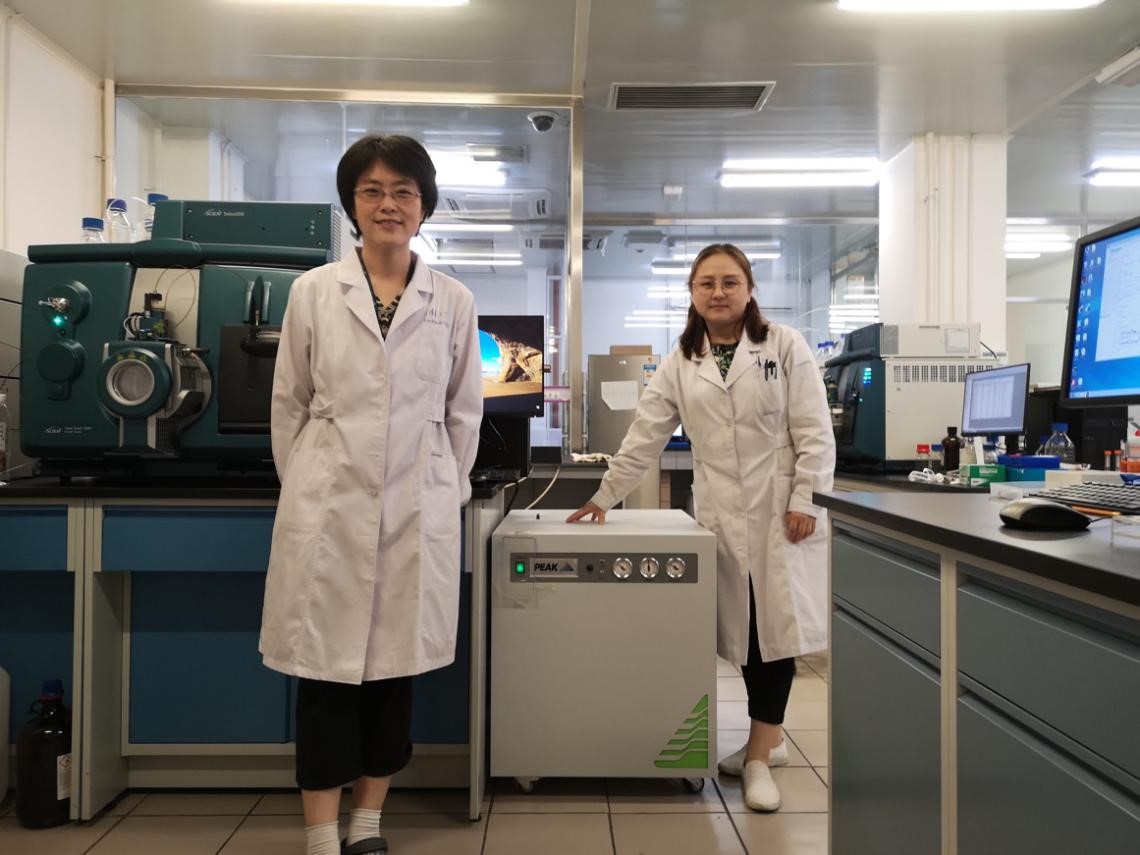 "Beyond the core laboratory market, we also have some success stories in other industries. For example, nitrogen is often used in food production processes, and we have supplied nitrogen generators to the most well-known bottled water and beverage production plants in China.
Another area of success is the burgeoning laboratory diamond industry, where ultra-high-purity hydrogen is fed into a plasma chamber with a carbon source, and under certain conditions, diamonds are synthesized.
Nitrogen generators may cost slightly more in upfront investment, but in the long-run, they are worth the money. Compared to conventional pressurized gas cylinders, PEAK generators provide an uninterrupted gas supply and very stable high-purity gas.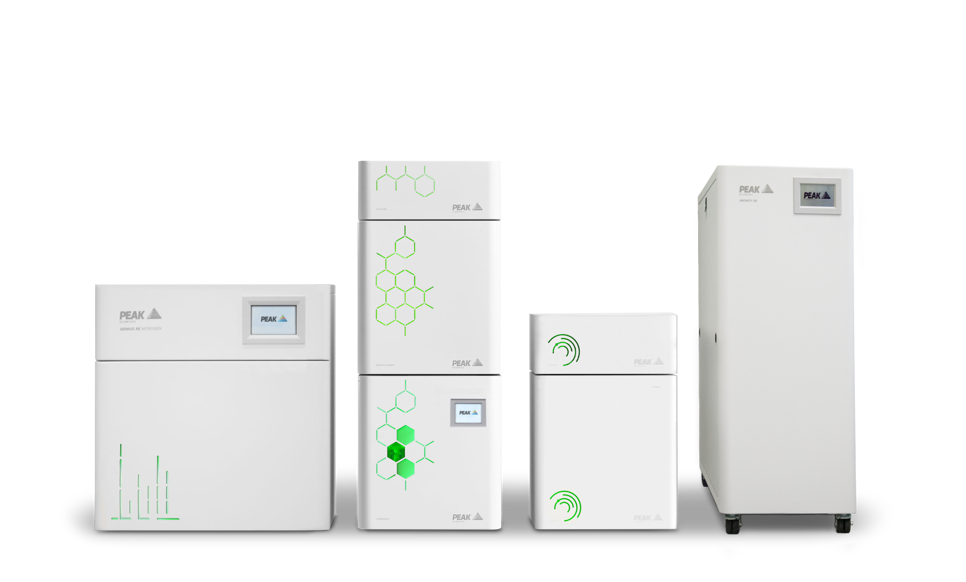 "R&D is an important part of PEAK Scientific's corporate culture, and continuous efforts to improve our products and services have always been the goal of our business.
Recent product development improvements include upgrading the Genius XE nitrogen generator to further improve product performance; and the creation of the ultra-small gas chromatography hydrogen generator, Precision SL.
Our product strategy always starts with the needs of our customers. We are constantly thinking about what quality materials to use and providing cost-effective solutions to produce the best results."
Government support helps in difficult times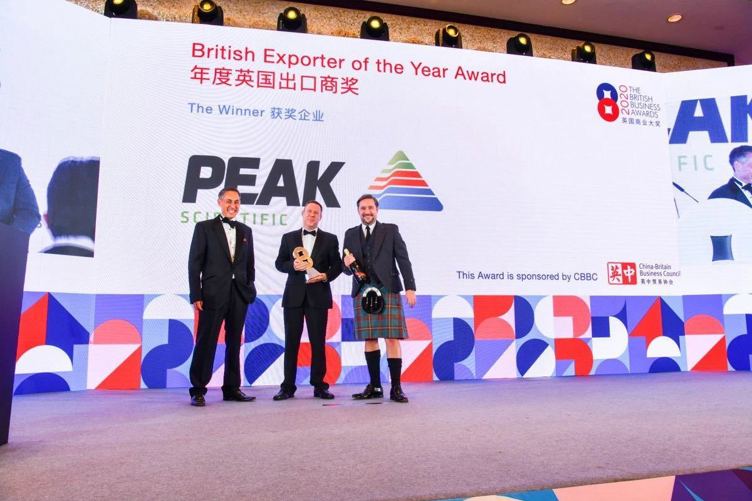 "The past two years have been challenging for everyone. In China, PEAK Scientific is fortunate to be able to operate relatively normally, although there are many restrictions on cross-border activities due to border restrictions in various countries, and the supply chain has been affected to some extent. Air transportation costs and tight flight capacity may be the biggest challenges we have faced since the epidemic, so we have adopted more ocean freight to mitigate the negative impact of rising air freight costs."
Chinese government implements favorable policies
"From April 2020 to the end of 2020, the Chinese government provided effective policy support and exempted companies from paying some social security contributions which, I think, has really helped companies relieve pressure during difficult times. The Chinese economy has shown great performance during this period. We have shown great resilience and our business has weathered this difficult time."
Business strategy change
"The Covid-19 outbreak occurred at a critical stage in our preparations for the construction of the factory, when we had just signed the lease for the production site and were preparing the associated production equipment.
Business travel has been extremely difficult due to the pandemic. However, we have implemented online and video training and regular online meetings to help solve these issues and successfully bring the plant into production as planned." 
Scottish International Development Agency builds trade bridges
"Overall, with the help of the Chinese government and SID, we are able to conduct business as normal and minimize the impact of the epidemic on customers and employees. SID has given great support to the establishment of PEAK Scientific's subsidiary in China. It has helped us a lot, and now our factory has been successfully put into operation, and the partnership between SDI and PEAK will continue to provide us with more support and information sharing."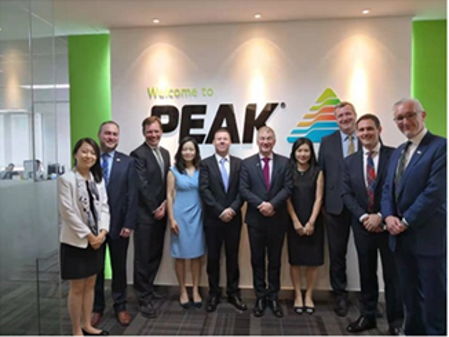 Living the brand values
"The PEAK Scientific values are built around our people, our customers and our services. In a relaxed and friendly corporate environment, our priority is to provide customer satisfaction. These values reflect and protect our unique corporate culture, which in turn shapes our brand image and makes us stand out."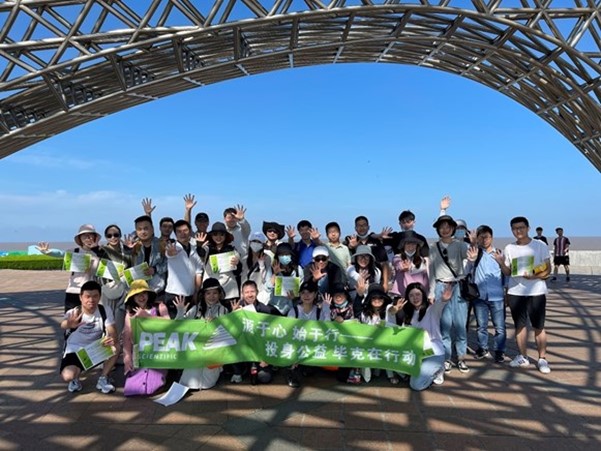 PEAK continue developing social responsibility and cultivate sustainable awareness
"In 2021, after the flood in Henan, we immediately gave customers on-site help and technical support. Safety is no small matter.
If customers have any questions about equipment use and safety, we insist on letting the technical team conduct on-site inspections before customers use the equipment. The matter is small, but the responsibility is great.
PEAK has also worked hard to minimize the environmental impact of its business activities. First, the use of the PEAK gas generator itself reduces the fuel consumption of conventional gas cylinders due to transportation. Second, we have been exploring sustainable product packaging and materials. Small changes, like the use of digital invoicing, can actually add up to big impacts.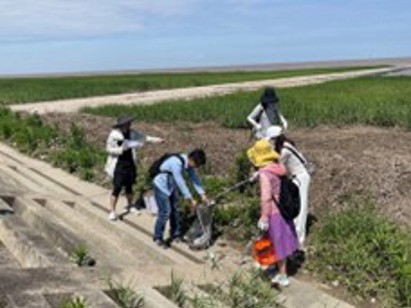 We also cultivate environmental awareness among our employees. For example, we went to Nanhuizui Guanhai Park to carry out a beach cleaning program. We helped the sanitation department to clean up blind spots through garbage collection, classification, weighing, and recording data. We helped raise awareness of the beach cleaning project, beach environmental protection and marine environmental protection to the public. We hope to raise everyone's environmental awareness through small efforts, and this awareness will permeate our daily work and family life, making sustainable development a concept that each of us values."

Need help finding a solution?
We are experts in our field - with over 20 years' worth of experience in pioneering cutting-edge gas generator technology, we have worked closely with leading instrument manufacturers to help you find a solution tailored to your specific needs.