How to update your Peak Scientific email preferences
If you receive emails from Peak Scientific but want to update your email address, or let us know that your application or company has changed, there is a quick and easy solution.
Update your details
Every email you receive from Peak Scientific contains an 'Update details' link at the bottom of the email. To change your details click on the 'Update details' link. An example of this is shown below:
This link will take you to the Peak Scientific Email Preference Centre page. On this page you can update your prefered email address and let us know if your application, job title, company or location has changed. To do this, simply fill in the form on the page with your correct details. You can see what this form looks like below: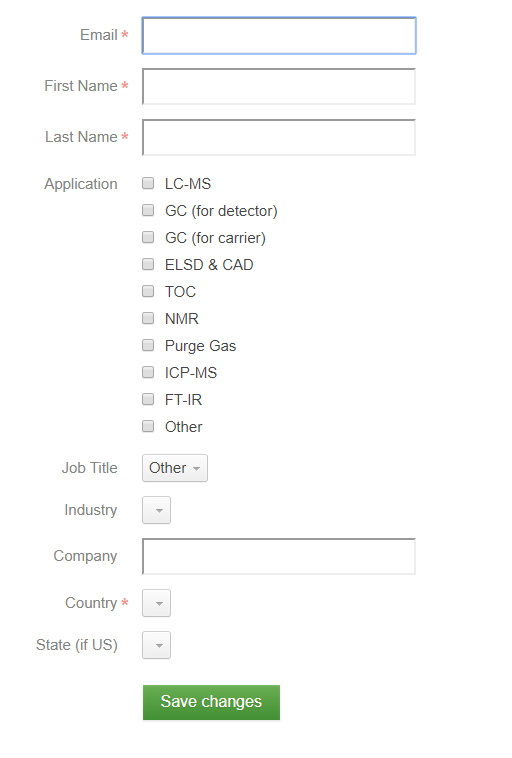 Once you have entered your updated details click on the 'Save changes' button and we will use the details you have submitted from then on.
Unsubscribing from Peak Scientific emails
If you would prefer us not to send you any emails at all you can unsubscribe from our mailing list at any time. At the bottom of every Peak Scientific email you will find an 'Unsubscribe' link, as shown below:

Simply click the 'Unsubscribe' link and you will instantly be unsubscribed from the Peak Scientific mailing list.
You can also unsubscribe by using the "Unsubscribe" link in the footer of the Peak Scientific website (below).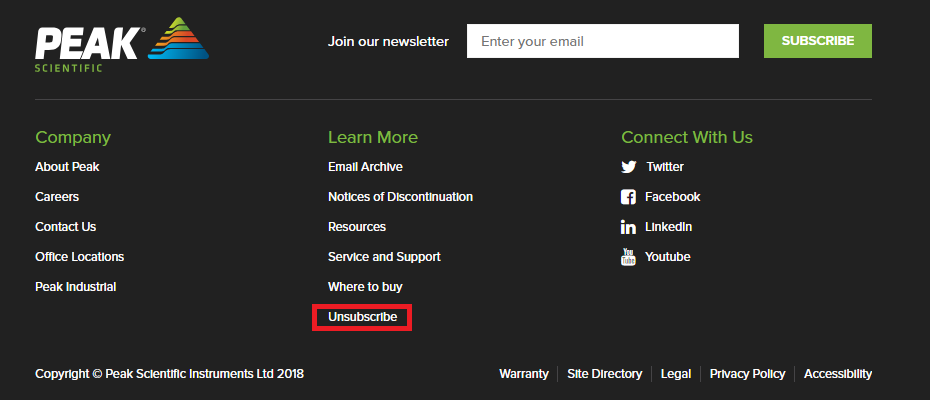 If you unsubscribe by accident, or wish to resubscribe to our mailing list in future, you can join the mailing list here.