How to find your Genius XE Serial Number
To activate your Genius XE Nitrogen generator you need the generator serial number. This blog explains where to find it.
Where to find your Serial Number
You can find your Genius XE serial number on the LCD display on the front of the generator or on the label at the rear of the unit. The serial number will be indicated by the term "S/N:" and will be a 9 digit number on the LCD display and an 18 digit number on the rear - you will only need the final 9 digits to activate your generator.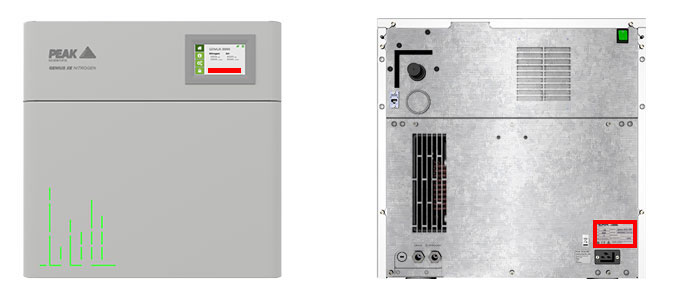 It's that simple! Now you can use your serial number to register your Genius XE generator here.
Alternatively, you can also register you Genius XE Generator using the PEAK Genius App. Simply search for 'PEAK Scientific' in the Apple App Store or Google Play store, download the app and follow the instructions shown.
If you encounter any problems while trying to register your generator please click here.