Published
30th August 2017
How big is the chromatography industry?
Chromatography is one of the main scientific separation techniques with LC-MS (Liquid Chromatograph-Mass Spectrometry) and GC (Gas Chromatography) being the two most commonly used methods. PEAK Scientific supplies high-performing gas generators for both of these chromatographic techniques.
We are always up to date with the latest developments in our industry, particularly chromatography, as we supply gas generators to some of the biggest players in the industry including, Thermo Fisher, Agilent, Shimadzu, Sciex and Waters, by providing gas solutions that support their instruments in our customers' labs.
A study undertaken by research analysts at Technavio, found that the global chromatography industry is set to grow steadily each year from 2016-2020. But, just how big is the industry?
Geographically, chromatography is led by North America, closely followed by Europe. These two regions claim 70% of the market, with the remainder taken by Asia. In North America, the growth is accredited to the rise in innovative chromatic techniques in the biotechnology and pharmaceutical industries. These industries are emerging because of the increase in demand for personalized medicines, commonness of prolonged diseases and the rising need for research into new drugs for the market.
What is the fastest growing sector?
Records show that Life Sciences was the fastest growing sector of the chromatography market globally in 2015 and it is expected that it will continue to grow through 2020. This is a result of government funding into the biotechnology and pharmaceutical sectors, which will no doubt result in the advancement of existing facilities and emergence of new ones in the near future.
How much is the Chromatography Industry worth?
In 2015, liquid chromatography was the sector with the highest revenue and is predicted to dominate the market over the next four years. The growth of LC is being attributed to increased use of HPLC and UHPLC techniques by academics and biopharmaceutical companies. Market analysts at TechNavio, global leaders in market research, have anticipated that there will be a CAGR (Compound Annual Growth Rate) of more than 5% each year for a 4 year period (2016-2020) in the LC-MS market.
The Gas Chromatography market by comparison is projected to be worth USD 3.67 Billion by 2022, which is a substantial increase from 2016 when it was valued at USD 2.64 Billion. This is a CAGR of 6.2%, which, according to B2B market research firm, MarketsandMarkets, can be credited to crude and shale oil production, growing significance of waste water treatment, increased implementation of GC-MS, incentives to moderate pollution in the environment, an increase in food safety standards and greater importance of GC for drug testing. The value of the chromatography market as a whole is estimated to be worth $10,000 million by 2018.
Why is Chromatography required for so many industries?
There are many reasons why chromatography has grown substantially, one being the increased automation of sample handling processes. This saves time in laboratory research and allows labs to produce more accurate and reliable results. There are instruments which have been developed to work together with chromatography equipment that support the sample separation and purification process. An example of this is, research conducted by scientists in Germany who found, using GC with Olfactometry, that the Durian fruit has at least 19 different ingredients which make up its foul-smelling odor. There has also been interesting odor profiling of bacon, which concluded there are large quantities of several volatile compounds including: hydrocarbons; alcohols; ketones; and aldehydes, in both bacon and pork aromas.
Another major development in the last few decades has been in gas supply in the form of a gas generator. Traditionally labs using LC-MS or GC instruments would use gas cylinders or another method of bulk gas supply requiring ongoing delivery and administrative costs. Gas cylinders also present a safety risk and are altogether not overly practical in the lab, especially when frequent changeovers are required. With a gas generator, gas is generated on demand meaning less time wasted on changeovers, reordering and managing stock. There are also less safety concerns and by generating gas on-site there is less worry for labs in terms of rising wholesale gas costs, something which has been happening quite frequently lately for labs using helium.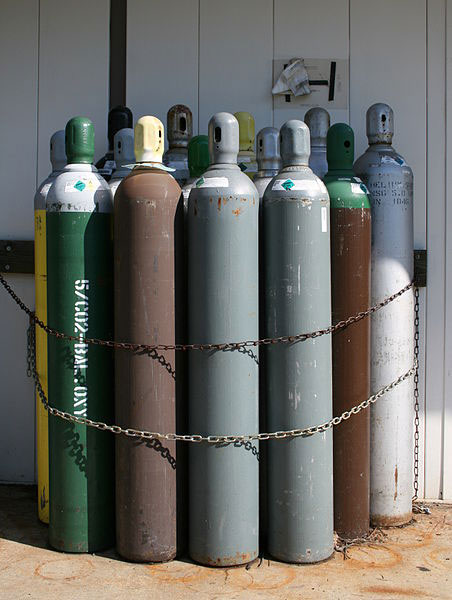 To make it easier for labs to get the best results from their research in a cost-effective way, we have engineered dedicated gas generator solutions which cater for any GC or LC-MS instruments a lab may have.
To find out more about laboratory gas generators
With varying models of hydrogen, nitrogen and zero air gas generators, PEAK Scientific has the perfect model to supply the instruments in your lab, reducing downtime, gas costs and increasing workflow efficiency.
Found this article interesting? You may also like:

Qatar Has Ceased Helium Production
5 Everyday Uses for Chromatography
Era Pharma – Drug Discovery with Precision
Sources: