Published
23rd November 2018
It shouldn't come as a surprise that our Genius XE generators benefit from some genius new technology.
Genius XE benefits from genius technology with the AirMax Air Intake
Genius XE nitrogen generators are the most advanced nitrogen generators on the market. Combining advanced technology with robust engineering, they are designed to supply analytical-grade nitrogen gas for LC-MS/MS and other mission-critical laboratory applications where performance and reliabilty are absolutely essential.
To guarantee the performance and reliability of Genius XE nitrogen generators we custom designed new technologies especially for this range of generators. One of these new technologies is our AirMax™ Air Intake (patent pending).
Work in a lab where only exceptional will do?
The result of advanced CFD modelling, the all new AirMax™ Air Intake is precision engineered to maximize airflow into and around the integrated compressors. Combining first-stage particulate filtration with optimized air distribution, this allows compressors to operate at full efficiency and greater overall reliabilty.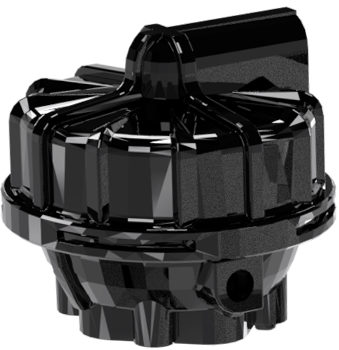 AirMax™ Air Intake
The advanced technology within Genius XE nitrogen gas generators enables them to produce up to 70 litres of nitrogen, with a variable pressure of up to 116 psi and at up to 99.5% purity. 
The AirMax™ Air Intake and all of Genius XE's advanced technology combines to create a nitrogen gas generator which laboratories can always rely on to continually and consisitently produce the the high purity nitrogen they require. This is why, when only exceptional will do, you need Genius XE.
You may also be interested in:
Multi-Stage Purification™, when only exceptional will do
Genius XE generators are the first to be equipped with our patented ECO technology
How big is the chromatography industry?