Free Euros 2016 Wall Planner
Free Euros 2016 Wall Planner
The excitement is building at PEAK HQ for this year's Euro 2016 competition which begins next Friday the 10th of June with hosts France taking on Romania.
PEAK HQ is based in Scotland and despite Scotland's inability to qualify for yet another major football tournament there are a lot of football fans at PEAK who will be watching the tournament with great interest and supporting the teams of our colleagues accross Europe. 
Download your free interactive Euro 2016 wall planner to keep your lab up to date with the latest scores. You can print this off in A3 and stick it up in your lab or it also works in digital format so you can type in the scores on your PC.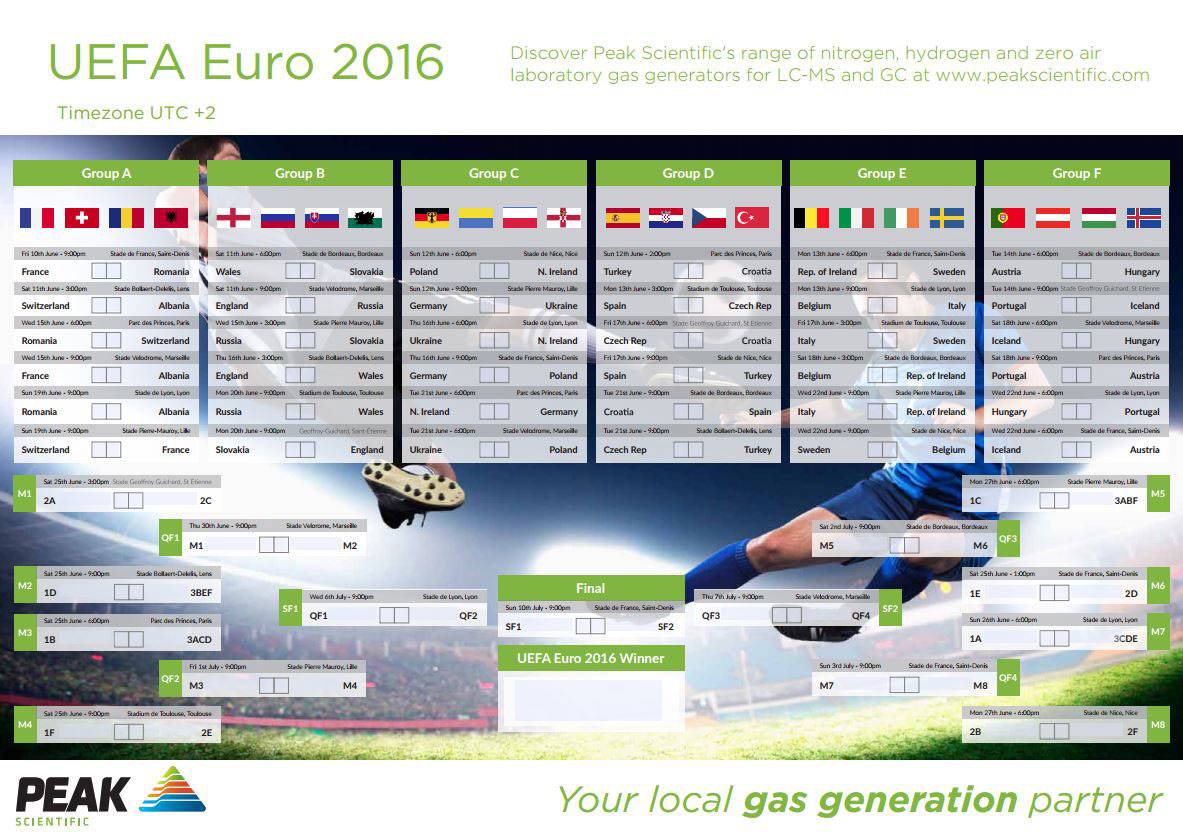 We hope you enjoy the tournament and wish the best of luck to all of our customers' teams in the Euros. We would also like to wish the best of luck to all of our North and South American colleagues and customers as their countries compete in the Copa America which begins on Friday. Good luck!
Click download to get your free wall chart