Expansion Leads to Office Move for PEAK Scientific Singapore
Laboratory gas generation specialist, PEAK Scientific, relocated to a new bespoke office facility in Singapore last week, on 11 June 2019. The move came following the global company's recent plans for introducing increased capacity to support growth in its Asian markets.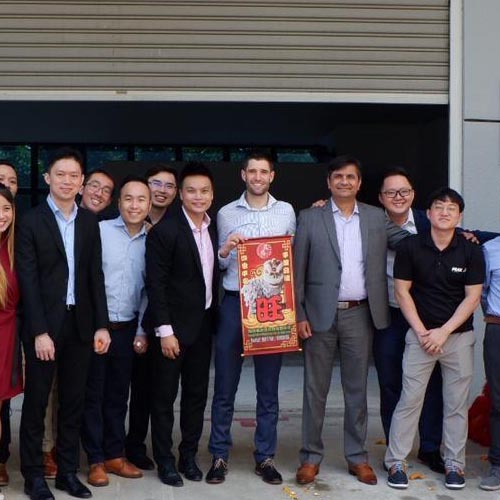 PEAK Scientific first launched its office in Singapore with the aim to provide enhanced support to its Asian market through its sales, technical support and after-sales channels.
The additional capacity of the company in the region is set to bolster PEAK Scientific's services to meet the rise in local demand. The new facility will also see an increase in employment opportunities over the coming years.
PEAK Singapore team celebrating their new office
Jonathan Golby, CEO at PEAK Scientific, says, "Since the opening of the first office in Singapore, PEAK Scientific continued to grow from strength to strength. The new facility will enhance the services PEAK Scientific provides to the ever-growing market demand across all of Asia.
"In the face of rapid growth, expanding the range of our facilities was the natural next step for PEAK Scientific.
"It's an exciting time for the company – we are looking forward to a bigger team, as we continue to work together to meet our customers' needs."