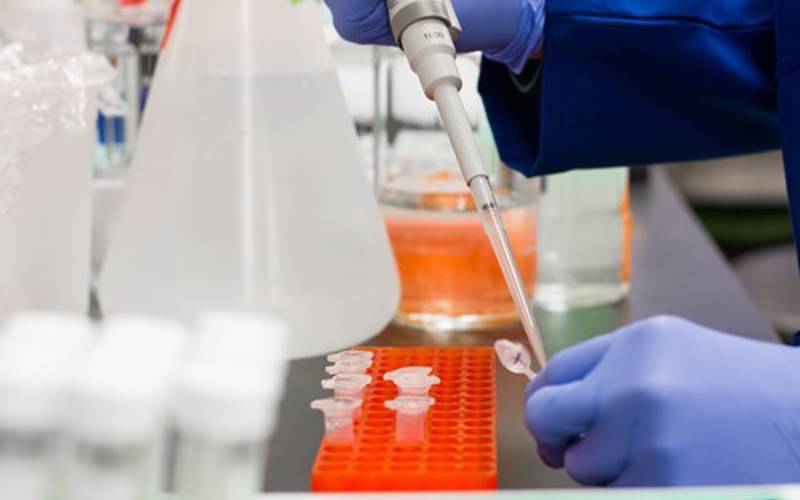 Published
6th August 2020
Newly Founded Research Group Uses AP-MS to Reveal Drug Targets for Covid-19
QCRG, a newly formed research team, is a collaborative effort between 22 research labs from the University of California, San Francisco, consisting of researchers investigating Covid-19. In a recent proteomics study, the team used affinity purification–mass spectrometry (AP-MS) to uncover new insights into effective molecular targeting.
Covid-19
Covid-19 is a respiratory disease caused by SARS-CoV-2, a novel virus strain. The new coronavirus is easily transmitted from person to person, prompting companies and researchers across the globe to conduct clinical research and trials to develop effective treatments and a vaccine for the disease, while supportive care is given to patients with a confirmed diagnosis of Covid-19.
Researchers have begun studies aimed at increasing our understanding of the molecular structure of SARS-CoV-2 – crucial knowledge which could be used in drug research and discovery to provide insight on how the virus highjacks a host. This valuable information could then be applied to help develop new treatment, as well as to repurpose existing drugs. 
In their proteomics study, the research team at QCRG cloned and analysed 26 viral protein cells found in SARS-CoV-2 in human cells. Using affinity purification-mass spectrometry(AP-MS), the team then identified 332 high confidence SARS-CoV-2-human protein-protein interactions. Among these protein interactions, the researchers confirmed 66 human proteins with potential to be utilized as drugs. These 66 human proteins are already present in the 69 existing drugs approved for various clinical uses and trials.
The researchers conclude their findings can shed light on effective molecular targeting in the development of drugs to be used against Covid-19 and other strains of coronavirus.
Using a Nitrogen Gas Generator for Affinity Purification-Mass Spectrometry (AP-MS)
You can improve your labs efficiency by using a nitrogen gas generator for applications such as AP-MS. Offering a convenient and reliable alternative to more traditional bulk gas methods, with a nitrogen gas generator in your lab, you can eliminate disruption to your analyses by having access to your gas supply 24/7.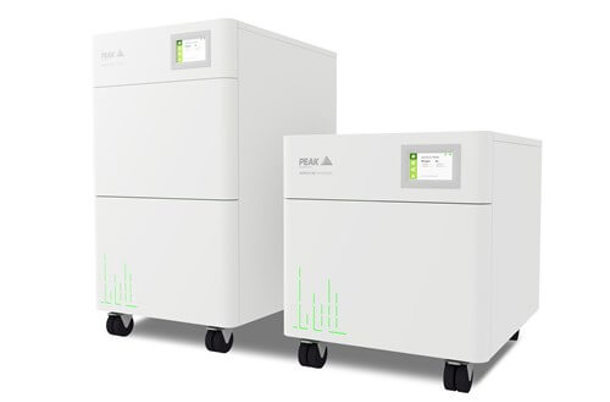 At Peak Scientific, we design and manufacture nitrogen gas generators utilizing cutting-edge technology and robust engineering. At the heart of our nitrogen gas generator range of products is Genius XE. Modelled on the success of its predecessor – our best-selling Genius line – Genius XE combines advanced technology with refined engineering. With two models available - XE 35 (up to 35 L/min) and XE 70 (up to 70 L/min) both delivering up to 99.5% Purity– Genius XE is a standalone solution for labs looking to take control of their gas supply by producing their nitrogen, on-demand.
Labs conducting such mission-critical proteomics research can have peace of mind when performing analysis, knowing their Genius XE nitrogen gas generator will deliver a reliable and consistent supply of gas which they can have access to 24/7, without the hassle and inconvenience of running out or placing delivery orders.   
Sources:
A SARS-CoV-2-Human Protein-Protein Interaction Map Reveals Drug Targets and Potential Drug-Repurposing

On-site Gas Generators & Lab Safety During Covid-19
Discover how a Peak gas generator can help mitigate concerns over personnel well-being and supply disruptions by making your lab more independent, free of outside contact, for a safer and more efficient work environment.