i-FlowLab supports Edith Cowan University's analysis
ECU have recently set up a new lab where they have implemented a centralized i-FlowLab system from PEAK.
Located in Western Australia, ECU is organized into eight teaching schools, each responsible for its own ongoing research projects. The School of Science have recently set up a new lab where they have implemented a centralized system from PEAK and have benefited from producing their own nitrogen gas without compromising safety. Their research spans through a number of disciplines including proteomics, metabolomics and forensics where using high quality nitrogen gas is essential. An i-FlowLab nitrogen generator from PEAK has guaranteed ECU's entire lab high purity nitrogen at up to 99.9995% (depending on flow) while also providing the option for future expansion. It has replaced the need of bulk gas supply with convenient and safe on-site gas generation, making it more cost efficient in the long run.
Frankie Busetti, Laboratory Manager at ECU, shares how the university's lab has benefited from utilizing a total lab nitrogen solution and the key factors that influenced their decision to choose Peak.
Name: Frankie Busetti
Job Title: Laboratory Manager
Company: School of Science, Edith Cowan University
Country: Australia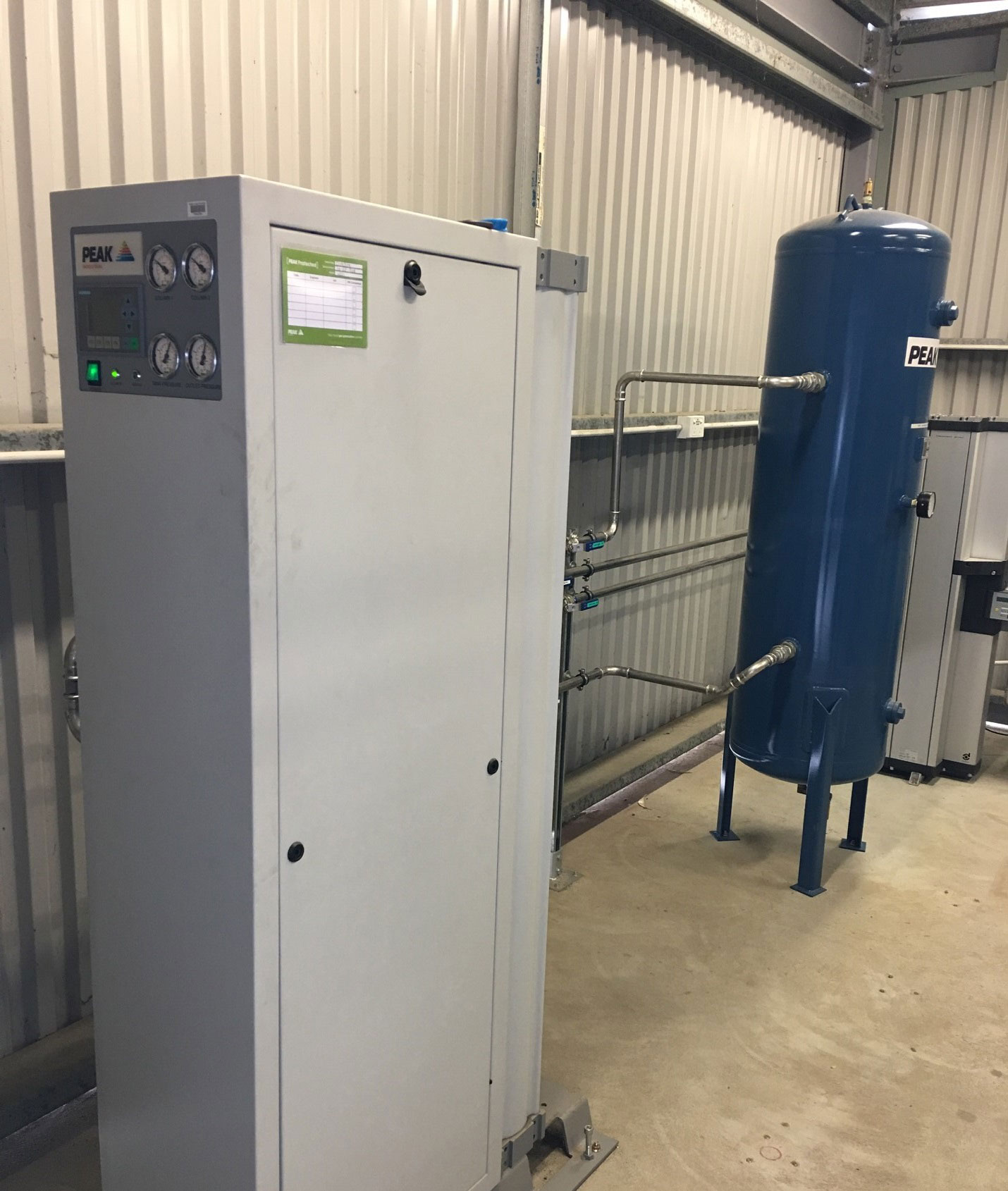 i-FlowLab system is currently serving multiple high-end mass spectrometry systems including an Orbitrap, a TOF, a triple quadrupole and Q-trap Mass Spec. Applications span across multiple disciplines including metabolomics, proteomics, water quality and treatment, pesticides residues analysis in biotas, illicit drugs, air quality biomarkers, food quality and forensics science."
What prompted you to choose an i-FlowLab nitrogen generator and how long has it been supplying gas to your laboratory?
"We set up a new proteomics lab in the School of Science at ECU and wanted to reduce noise in the laboratory as well as have a centralized system with the possibility of expansion in the future. Liquid nitrogen did not look like a feasible option for us due to space and delivery constraints, a PEAK i-FlowLab system was a clear solution to solve these issues."
What has been the key benefit of introducing i-FlowLab into your facility as opposed to your previous gas supply solution?
"Reducing background noise in the mass spectrometry laboratories was a key priority for us. We previously owned small nitrogen generators which were placed next to the mass spectrometers/in the lab causing background noise in the labs. The cost saving of servicing 1x i-FlowLab compared to 4-5 x small nitrogen generators was also a key benefit. In addition to this, the i-FlowLab produces gas of higher purity (i.e. lower noise in the mass spec traces), we now have both nitrogen and zero grade air reticulated, and with the current set up there is plenty of room for future expansion (e.g. new mass spectrometers, evaporators etc)."
How would you describe your purchasing and installation experience with PEAK in terms of speed of response, ease of ordering and implementation at your facility?
"Thanks to Nicole and the team at PEAK, I was honestly surprised how easy the whole process of designing and ordering the i-FlowLab system was. Delivery was also quite quick and met within our tight schedules, regardless the order was placed mid Dec 2018. Installation was a bit more complicated as a local third party company was contracted. Peak also sent their qualified Engineer Kim Bailey to assist with installation and commissioning. Everything went smoothly and we were able to meet our very tight internal deadline with 2 days to spare!"
What has been the impact of i-FlowLab on your laboratory's productivity?
"At this stage, I would say that there have not been major changes in productivity as the previous small nitrogen gas generators where working great (only having 1 service issue in 4 years). We are planning to run N2 evaporators with the gas supplied by the i-FlowLab system, which will save us substantially on money, time and labour as currently, we are using N2 cylinders."
Have you ever had a site visit from a PEAK engineer, if so, could you describe your experience of this support?
"As previous customer with PEAK for the last 4 years we have been mostly dealing with their senior field service Engineer Kim Bailey. Support (through a complete maintenance plan) has been always great and response time within 1 day in Western Australia (where typically – can be difficult receiving support from the Eastern states). Kim Bailey is very knowledgeable and always keen to explain how things works, which is always a plus to understand how to troubleshoot minor serviceable requirements daily/monthly checks required for sound and continuous supply from the small lab based systems through to the reticulated i-FlowLab supply."
Would you recommend i-FlowLab nitrogen generator as a total lab nitrogen solution to other laboratories - and if so, what would be your main reason for the recommendation?
"The main feature for us, was to be able to reduce noise in the mass spectrometry laboratories, where our staff spend a number of hours every day and is an Occupational Health & Safety issue. A centralized system also represents a huge saving over cylinders, liquid delivery systems and even over 4-5 small nitrogen generator systems. These savings can be seen from both initial investment as well as on the preventive maintenance side when comparing return on investment. The N2 produced is of a very high quality. Advice, if you are planning in the near future to add mass specs, evaporators or other gas requiring equipment to your lab, I would definitely recommend to look into this reticulated option from Peak Scientific gas generation and keep your existing PEAK nitrogen generators as a back-up."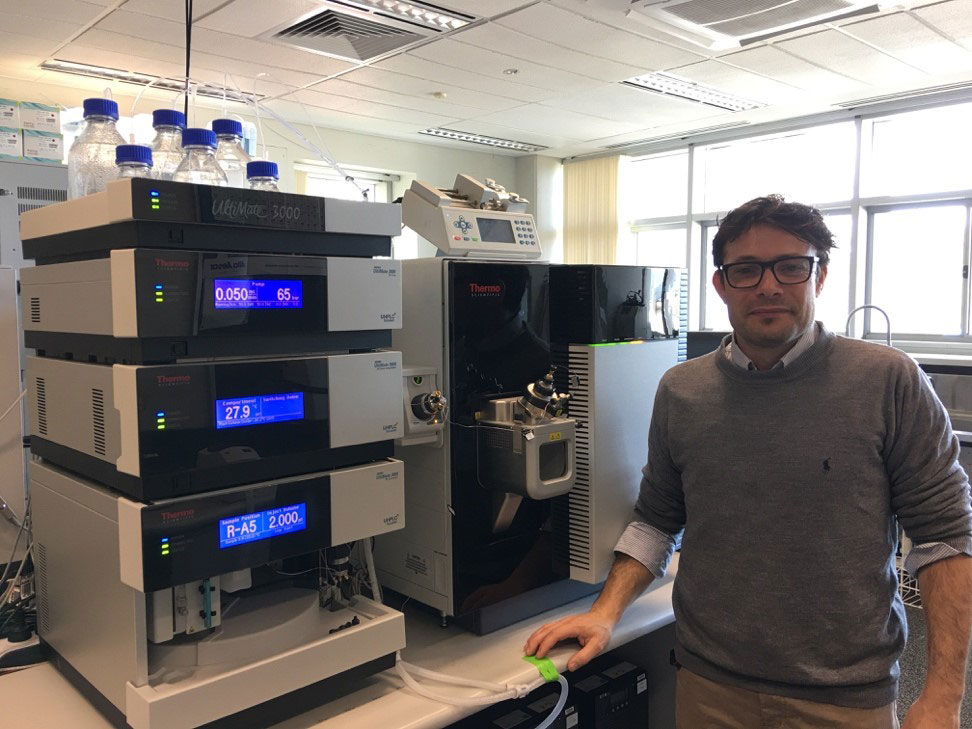 [PEAK Protected] labs can get on-site support in under 72 hours should an issue arise and with a 95% first-time fix rate, downtime is reduced to a minimum.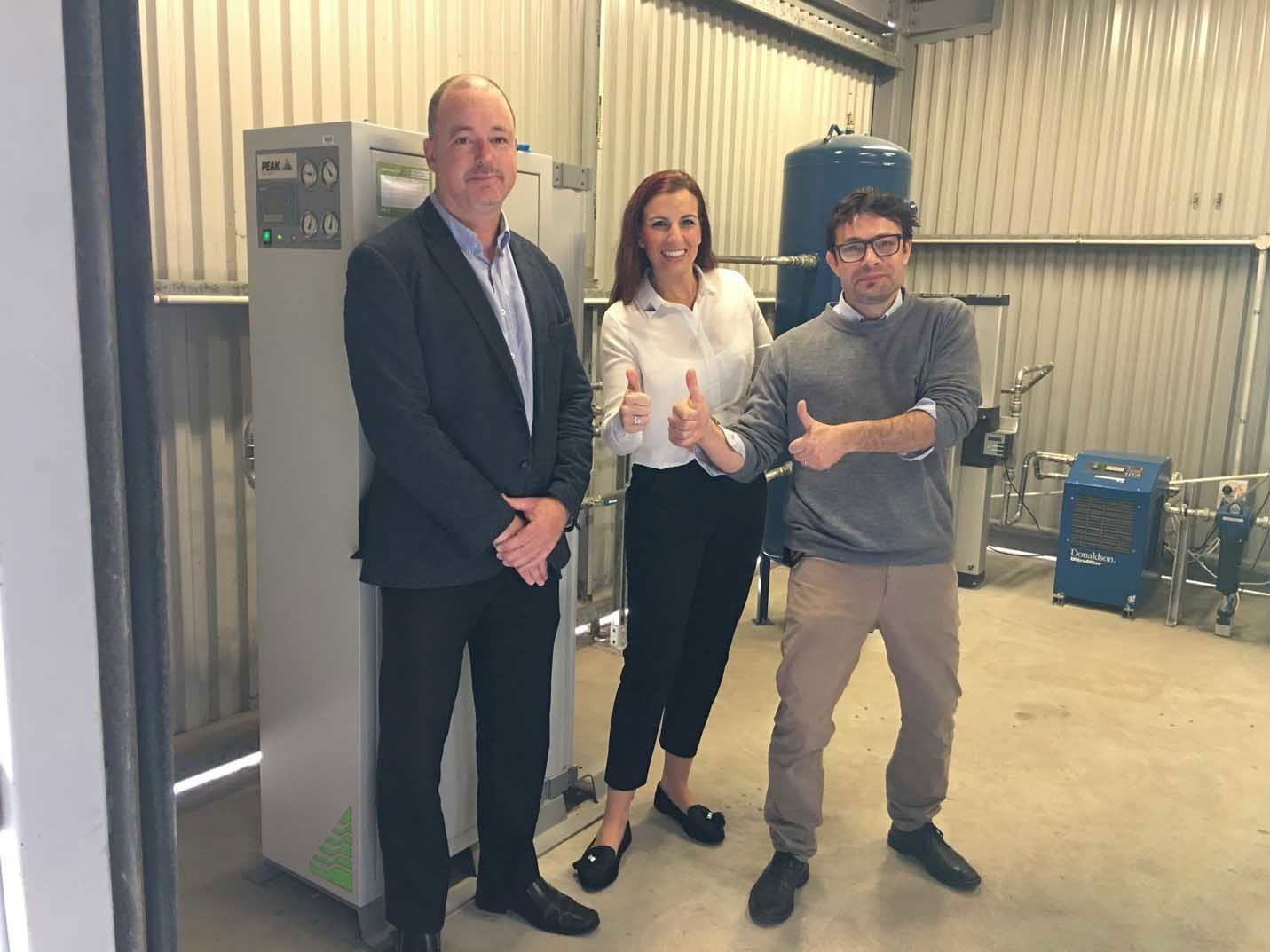 compared to liquid nitrogen dewars. A centralized system also means increased cost-efficiency in the long run and no need to worry about unpredictably rising liquid N2 prices or delivery constraints. An i-FlowLab also has the benefit of expansion over dewars and cylinders as your lab grows offering the option to add on more CMS column banks and synchronize multiple units. What's more, a nitrogen generator from PEAK delivers a consistent flow and high purity, protecting analysis from impurities which can be an issue with using an alternative gas supply.
There is no doubt ECU have found the best solution to their lab - implementing an i-FlowLab generator has allowed them to supply nitrogen gas to a number of mass spectrometers in their entire laboratory and reduce the noise from running multiple nitrogen generators. It has provided them with a long term cost effective option and numerous benefits over traditional dewars and cylinders. Providing ultra-high nitrogen for an entire laboratory and offering the option for future expansion, the i-FlowLab makes for a great total lab nitrogen solution.
Found this user story interesting? Discover more: 
Wipak chooses PEAK for their residual solvent analysis
PEAK assists Arco in their permeation analysis