Peak Scientific expands key LATAM office in Brazil
Peak Scientific, a market leader in gas generation solutions, has expanded its regional office in Brazil, moving to new, larger premises which will allow it to further develop its capability to support its ever growing customer base in LATAM.
Since establishing its presence in Brazil in 2012 with just one employee, Peak Scientific has found continued success in the South American market enabling the company to quickly grow its presence there. With Peak's generator and service sales continually rising in the region, its staff count in Brazil has been constantly increasing to keep up.
Peak's Brazilian expansion has been with such success that the company recently opened its new office in São Paulo, in a space over 3 times larger than where it had been operating from previously.
Fabiano Kauer, General Manager for Peak in Latin America, said of the new office:
"The hard work of our team in Brazil has been the foundation for this successful expansion and the opening of our new office was a great time to recognise that work by celebrating with a number of key partners such as Sciex, Shimadzu, Waters, Agilent, Thermo Fisher, Perkin Elmer and Bruker.
The investment in the new larger office enables us to continue to increase our headcount to support the growth we have been experiencing. Our new premises was selected with the future in mind and we have allowed further room to grow as our team continue to work hard to increase our market share in Brazil."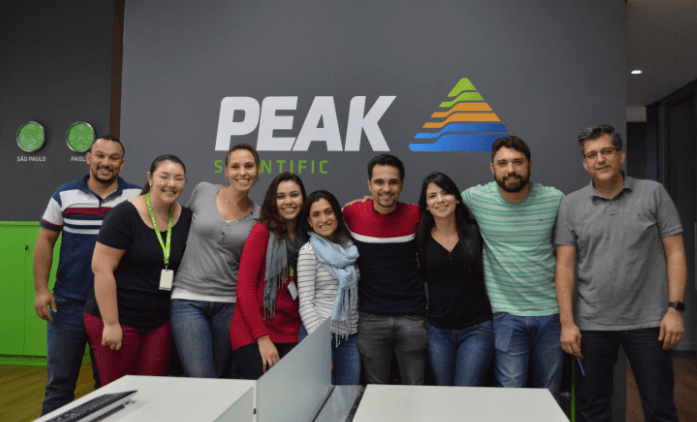 To view all Peak office locations